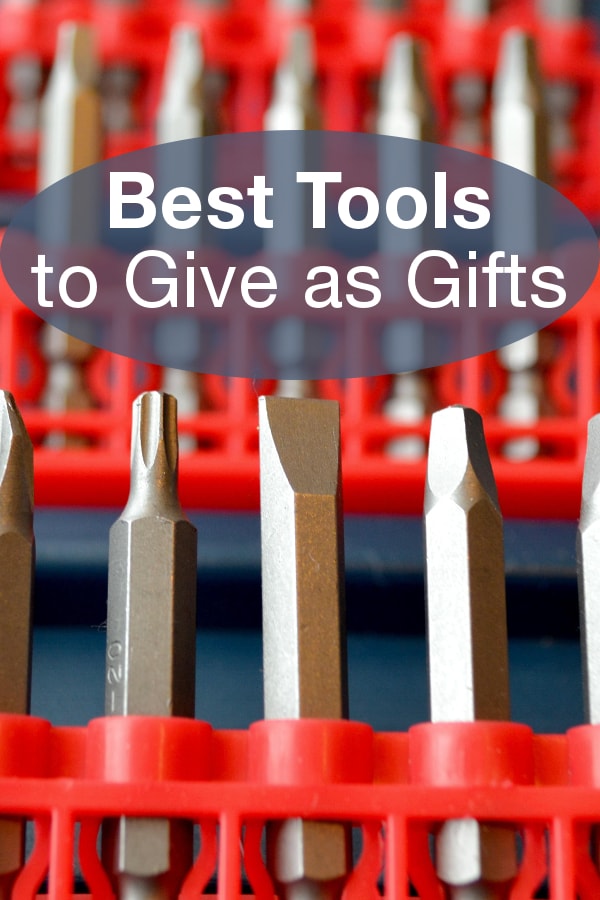 SHOP TOOLS NOW >>
For the right person, few gifts are as useful and exciting as tools. For some people, receiving a new coveted tool is not only exciting; it inspires them to tackle home and auto repairs or home improvement projects that previously were low-importance items on their to-do list. Even if your gift recipient isn't much of a DIY-er, basic tools like screwdrivers and a hammer or a new hose coiler are bound to be useful and appreciated gifts. If you're not sure what sort of tools to give to friends and loved ones, keep reading; we've put together a brief list of gift possibilities that is sure to help you generate some ideas.
Tools to Give as Gifts:

Electric drill: A quality electric hand drill can perform a number of different tasks and is a tool well worth having for any homeowner. From assembling a new closet organizer to installing anchors in cement, a high-quality electric drill can be useful many different ways and can last for years and years. Anyone who is good with tools will appreciate the gift of a nice electric drill, and if you're buying for a friend who isn't very familiar with tools, giving them an electric drill is a great way to get them started. This is a great gift for Father's Day or your dad's birthday.

Air compressor: An air compressor can be an excellent gift for someone who is familiar with tools and wants to take their home improvement projects to the next level. Air compressors allow you to use a number of different pneumatic tools, like nail gains and impact drills, that can make home improvement chores and home auto repair much faster and more enjoyable. If you're shopping for someone who already has a lot of tools, an air compressor may the perfect gift.

Basic tool set: Basic tool sets that include items like screwdrivers, pliers, and a hammer make great gifts for someone who is just beginning to tackle their own home repairs or for a son or daughter who is leaving home and will need tools at school or in a new apartment. Basic tool sets usually include most of the tools necessary for basic home or auto repairs and are less expensive than buying those tools separately as you need them.

Tool chest: Many handymen and handywomen buy tools piecemeal -- one here and one there as the need arises. As such, they often never give much thought to how they will store those tools and have to make-do with cramming their tools in tool bags or stacking up different carrying cases. A sturdy, spacious tool chest can help these organizationally challenged handy people keep their tools neatly arranged, making them easy to find and keeping them in good shape.

Yard tools: If you're looking for a good Christmas gift and you live where it snows, a snow blower would be an appreciated gift. Father's Day falls at the beginning of summer, which also happens to be lawn-mowing season, so a new lawn mower may be the perfect tool gift for him.

Shop Power Tools
Shop Tool Storage
Shop All Tools
See All Guides
Read More Holiday & Giving Guides
Get More Gift Ideas for Every Occasion
Published November 18, 2010
Updated March 6, 2015