Toddlers are constantly on the go, and playtime is all about having fun as well as developing essential life skills. Through play, kids are building physical and mental skills that will help them later in life. We've come up with a list of the top toddler Christmas toys for both boys and girls that will bring learning and laughter for years to come. These toys will help your child explore their world and expand their imaginations.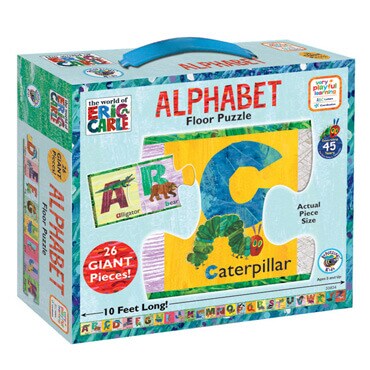 Puzzles
Playing with puzzles is a fun way for your child to learn basic developmental skills. While holding puzzle pieces and turning them until they fit, your child is using physical and cognitive skills to solve problems. The best puzzles for your toddler are simple jigsaw puzzles with easy to grasp pieces that coordinate with matching pictures.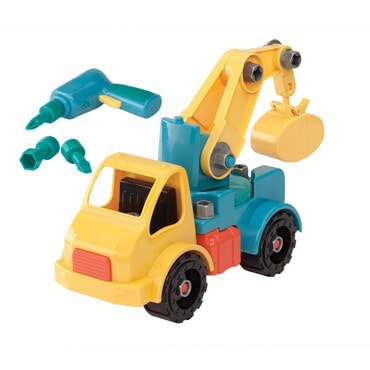 Toy Vehicles
Boys and girls love to play with toy vehicles. From digging in the sand with a truck to creating a city scene with toy cars, your toddler will find many ways to enjoy this toy. Choose toy vehicles that your toddler can easily move around. Toy cars, trucks, and trains provide endless opportunities for imaginative play. Avoid cars that have small or loose parts to prevent choking hazards.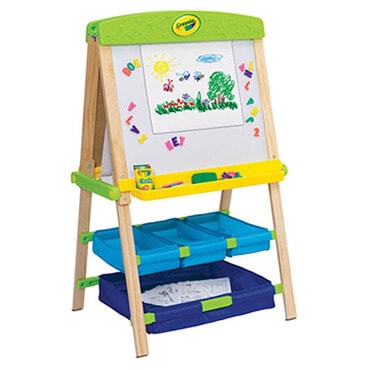 Art Easels
All kids enjoy expressing their creativity through art. Choose an art easel that is the right height for your toddler so he or she can create works of art comfortably. Your child will love the freedom of a large canvas to paint, draw, or color on. Another easel bonus — art supplies are within reach, which means fewer spills.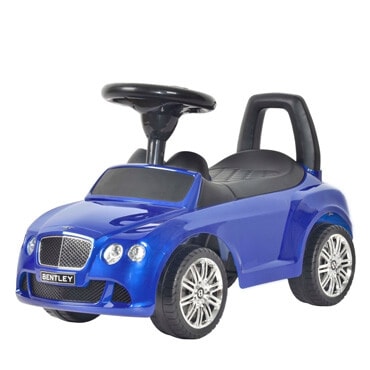 Push Toys
Push toys, pull toys, and ride-on toys all boost balance and coordination as your child learns to master them. Most ride-ons have a handle or bar in the back, which means these cars can be used as push toys, too. Choose from a variety of push toys like pint-size lawn mowers, vacuum cleaners, strollers, and grocery carts.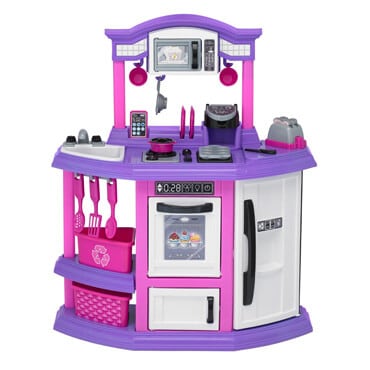 Toy Kitchens
Play kitchens are a great addition to any home toy collection. Not only do they offer hours of imaginative play for your toddler, but they also offer learning benefits. Parents who play alongside their children can help them identify basic foods, colors, and other objects. Your toddler will enjoy making pretend meals, washing dishes, and putting away groceries in their toy kitchen.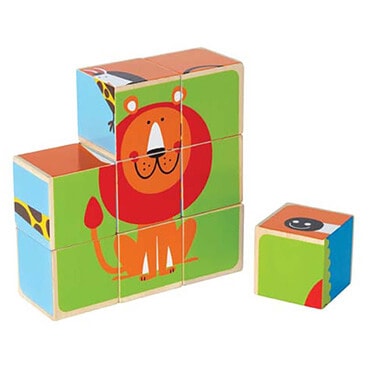 Building Blocks
Building blocks are fun toys for toddlers that help them build up strength in their fingers and hands. As they develop their muscle control, they can begin stacking and lining up blocks. Blocks allow your child to explore concepts of balance and creative thinking as they construct high towers. A simple set of classic wooden blocks is the perfect gift to start their collection.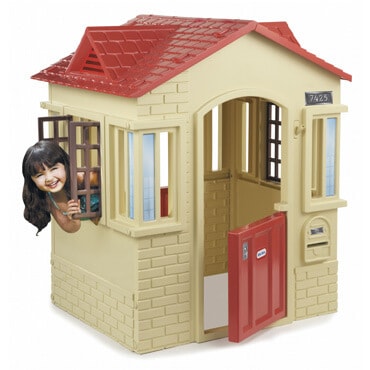 Playhouses
Whether your toddler is playing alone or with friends, playhouses offer the space to role-play and pretend. They come in a variety of styles like two-story wooden backyard houses and classic cardboard versions. No matter what style you choose from, toddlers will enjoy hours of play in their own little home.
Katie is a mother of three children. She's learned through personal experience that children of all ages love to get new toys, especially toys that help them learn and develop through imaginary play. Katie enjoys spending time with her family and dog in the beautiful Utah Mountains.