Men's boots aren't just for keeping your feet warm or safe on the job site; they can also give tailored suits a handsome finish or add rugged appeal to a basic T-shirt and jeans. Styles once worn by ranchers, bikers, soldiers, and high-society gents now share many hybrid features, offering versatility for every season and occasion. If you need a footwear update, try out these stylish boots for men.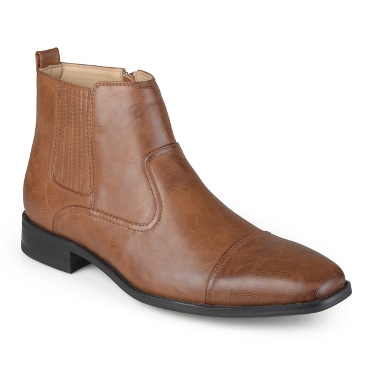 Dress Boots
Polished Oxford or Derby styles are top choices for dress boots. Their distinctive cutout trim makes a statement, and you can choose a pair with less ornamentation for an ultra-conservative look. Derby wingtip boots feature eyelets, which are better suited for business casual outfits or dressing up an everyday look. Choose classic Chelsea boots for sleek, unembellished footwear. These slender boots slip on and have elastic side panels for a comfortable fit, and are available in different heel heights and materials, making them extremely versatile. Boots for men have so many subtle variations that you can find a pair you like in almost any style.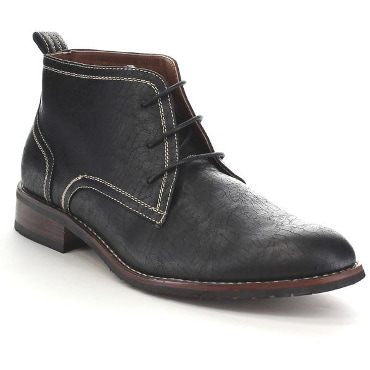 Casual Ankle Boots
A go-to pair of ankle boots can comfortably transition from shopping trips to colleges classes to dinner dates. With a variety of styles, textures, and heel heights, you can find a pair of ankle boots to match almost any outfit--or have a different pair for every outfit. Look for raised heels and two-toned or pleated leather to capture the rocker style, or opt for a suede or leather Chukka boot with laces and a flat or rugged sole for the perfect balance between carefree and style-savvy.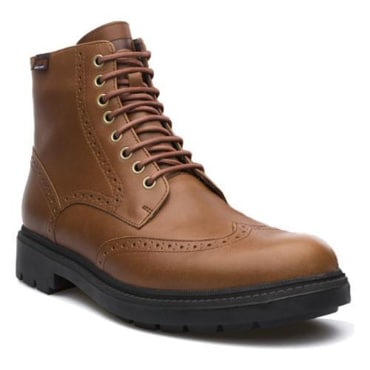 Rugged Boots
Consider buying fashionable work boots if you regularly stop for a drink or meet up with friends after leaving a rugged environment. Ensure your boots have the extra padding, thick sole, and steel toe you need to be safe in demanding work environments first and foremost, but why not incorporate attractive details, such as accent stitching and two-tone finishes? For example, moccasin-style work boots are available in a wide range of colors, such as black, brown, red, and grey. They also pair well with casual looks on your days off.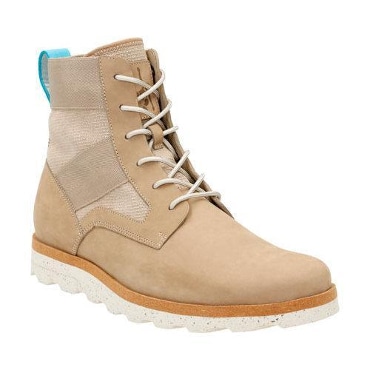 Urban Boots
Urban wear is one of the most versatile styles, blending elements of rugged, casual, and dress boots to make each person's look unique. You can buy a pair of leather or canvas duck boots for casual outings and navigating wet or snowy streets, or a pair of two-toned rubber soled boots that pair with any look. Wearing loosened laces or tucked-in pant legs helps adds a laidback vibe to this outdoor-inspired footwear. When shopping for urban footwear, look for men's boots that combine contrasting elements, such as Chukka boots with sneaker soles.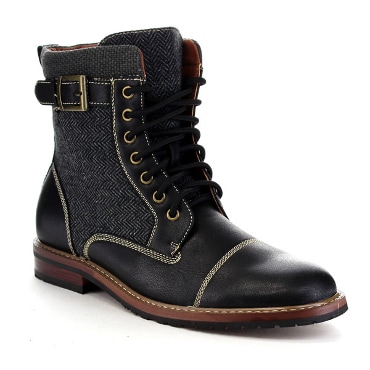 High-Top Boots
High-top boots for men are diverse in style, making them appropriate for casual wear or statement outfits. High-top styles frequently come in black or earthy colors, and laces are common because of their tall shafts. Start your search with a classic pair of military-inspired combat boots. The sides are usually flexible enough to fold down if you want to change up your style. For a slightly shorter shaft, opt for vintage-inspired cap-toe boots -- they also feature laces, but often have a shinier finish than combat boots for dressier occasions. However, if you like the shorter shaft style, you can also find oil-rubbed varieties if you prefer a charmingly weathered toe.