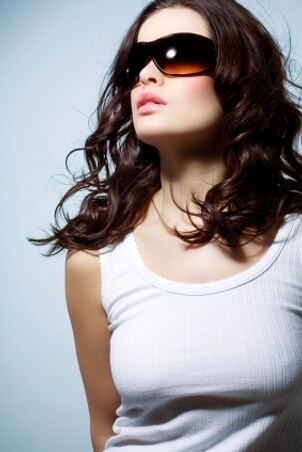 Hugo Boss is a German fashion company which has gained international esteem for its modern expressions of classic styles. The brand focuses on fashion at every level, including a line of popular designer sunglasses for men and women. If you're looking for sunglasses that merge fashion and function, consider the unique and attractive styles of Hugo Boss eyewear. Read about their most popular styles to find a look that's right for you.
Styles of Hugo Boss Sunglasses:

Shield: The shield design is a popular unisex choice, flattering both men's and women's faces equally. Without a bridge, the shield design has a single lens that wraps the face. The wrapped style makes them great for driving and sports, and they're one of the most fashionable styles. For a modern look, choose a pair with a gradient lens design.

Oversized: This style is a popular and classic choice for women. Drawing inspiration from the mod style of the 1960s and suggesting a movie star look, oversized sunglasses are one of the biggest looks in fashion. To keep the legendary Hollywood look, choose a pair of Hugo Boss sunglasses with a black frame and dark lenses. You can easily transform to a more modern style with brightly colored frames and gradient lenses.

Aviator: Another unisex favorite, aviator sunglasses have been a hot fashion accessory for decades, and Hugo Boss keeps with the trend with their line of modern aviators. Frames hail in colors from grey and black to shimmery metallics and bold hues. Look for unisex models or choose one of Hugo Boss' more gender-tailored models to give your eyewear an extra touch of feminine or masculine appeal.

Wayfarer: This long-time favorite style plays to the preppy feel of the Hugo Boss brand. These styles typically have plastic frames in black, but Hugo Boss dresses up the style with unique details, like dual-color frames and more rounded shapes. Whether you're going for the classic look or a more modern take, Hugo Boss has the look.

Metal frame: A favorite for playing golf and driving, reliable metal frame sunglasses make a great basic pair of sunglasses. Hugo Boss makes styles with more rounded frames or more squared designs to flatter your face shape. Use this sunglasses buying guide to find the best shape for you and then shop for a pair of metal frames from Hugo Boss that you can wear every day.

Buy Hugo Boss Sunglasses
Back to Guides Directory