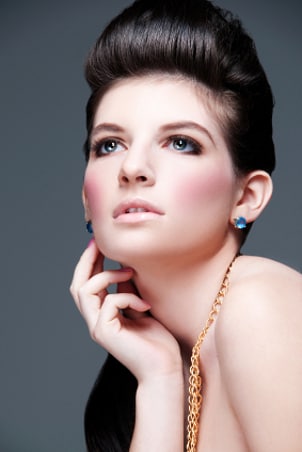 Stud earrings are often the best pieces of jewelry for accessorizing a formal ensemble; but if you have tired of the basic pair of diamond studs that every women seems to be wearing at all formal events, then it might be time for some more unique stud earrings. A splash of color or a bit of novelty design can bring your personality to a formal gown. In any season, these unique stud earrings are a great choice when dressing up for a formal event.
Unique Stud Earrings:

Colored diamonds: If you love diamonds but want dressy earrings that offer a bit more style, then consider colored diamond studs. Diamonds are available in many different hues; these diamonds lend modern style to a variety of earring studs. Look for jewelry featuring your favorite color of diamonds. Pink, yellow, blue, green and black diamonds are the most popular. Each of these lovely hues works well on luxury earring studs.

Signs and symbols: Many pairs of earring studs feature fun designs. Studs showcasing peace signs, horseshoes, paw prints and flowers crafted of gold or sterling silver are great earrings for formal events. Look for novelty studs with diamond or gemstone accents to add sparkle and personality to formal gowns and cocktail dresses.

Knots: Jewelry featuring knots is eye-catching and interesting; knot stud earrings are also elegant, making them a great choice for accessorizing formalwear. When choosing a pair of knot stud earrings to wear to formal events, consider platinum or gold studs. Shiny metal knot-earrings go with long, sweeping black gowns, pretty pink party dresses and bright mini frocks.

Unique gemstones: Diamonds are popular embellishments for formal stud earrings, as are emeralds, rubies and sapphires. A variety of more unique gemstones gives you a range of smart, unconventional options for accessorizing a formal dress. Amethysts, aquamarines and citrines allow you to add color to a neutral gown. Turquoise, quartz, opals, malachite and jade will bring a lovely touch of authenticity to an ensemble. To choose a unique gemstone that will suit your style, consider your birthstone or shop by color.

Buy Stud Earrings
Back to Guides Directory