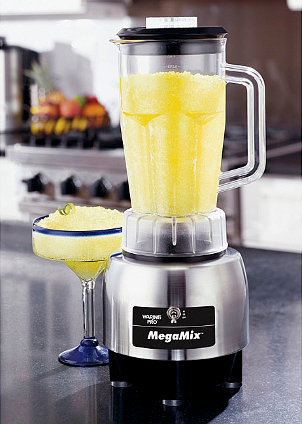 Some large kitchen appliances are standard, like the refrigerator and oven. Small appliances are a different story. Some small appliances are popular enough to be standard, but the diversity of small kitchen appliances allows your culinary creativity to shine and gives you control over your workspace. Small kitchen appliances can highlight your decor too; they come in all sorts of materials, colors and designs to match your style. Home appliances like microwaves and coffeemakers are essential in today's kitchens, but there is a wide variety of other small appliances to choose from. Read on to discover the best small home appliances for your kitchen.
Best Small Kitchen Appliances:

Microwaves: What kitchen is complete without a microwave? These countertop appliances do everything from pop popcorn to reheat leftovers to cook frozen meals, and they come in a variety of sizes and styles to fit your gourmet chef's kitchen or your college student's dorm room. Microwaves are today's standard in convenience and speed.

Coffeemakers: Save time and money by making your own coffee every morning instead of standing in long lines and overpaying at specialty coffeehouses. Coffeemakers range from simple percolators to extravagant machines that make all your favorite fancy coffee drinks.

Toasters and toaster ovens: Toasters are some of the smallest kitchen appliances and are great for breakfast food creations. Eggs and sausage just aren't the same without toast and jelly, or put them on toasted English muffins for a breakfast sandwich. For more toasting creativity, try a toaster oven. These appliances are a bit bigger than regular toasters, but they can usually toast more than two or four pieces of bread at a time. Toaster ovens are also great for making your own garlic bread because they heat up faster than an oven and give your food a crispy texture that microwaves can't.

Mixers and blenders: Every kitchen should have a mixer or a blender. Bakers will love the mixer's ability to quickly mix together flour, butter, eggs and other ingredients for cookies, cakes and other desserts. The health-conscious cook should invest in a quality blender to make breakfast smoothies and homemade salsas. Both come in standing or hand-held models to fit your cooking style.

Slow cookers: Slow cookers may not seem like they save you time or make cooking any more convenient, but imagine coming home to the smell of your favorite stew wafting through the air and a wholesome, delicious dinner ready and waiting. Slow cookers make that image a reality; just throw together some stock, meat and veggies in the morning and have dinner ready for you when you get home from work.

Griddles: Electric griddles make breakfast a snap. Most models are big enough that you can cook breakfast for everyone at the same time. Electric griddles also allow you to control and change the heat settings, so you can make fluffy pancakes on a low setting and then turn up the heat for eggs and bacon.

Buy Appliances
Back to Guides Directory