Best Slippers to Give as Gifts
by Staff Writer
Published August 6, 2009 | Updated November 17, 2015
During the chilly winter months, slippers are one of the best gifts you can give. Chances are, even the pickiest person on your gift list will love them. There are a variety of styles to choose between, so there is something for everyone on your shopping list.
Give the Gift of Slippers: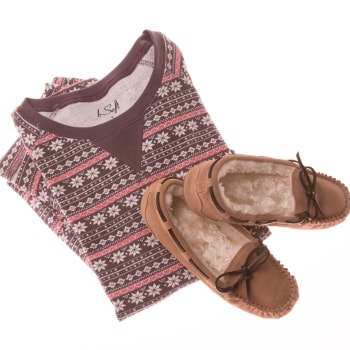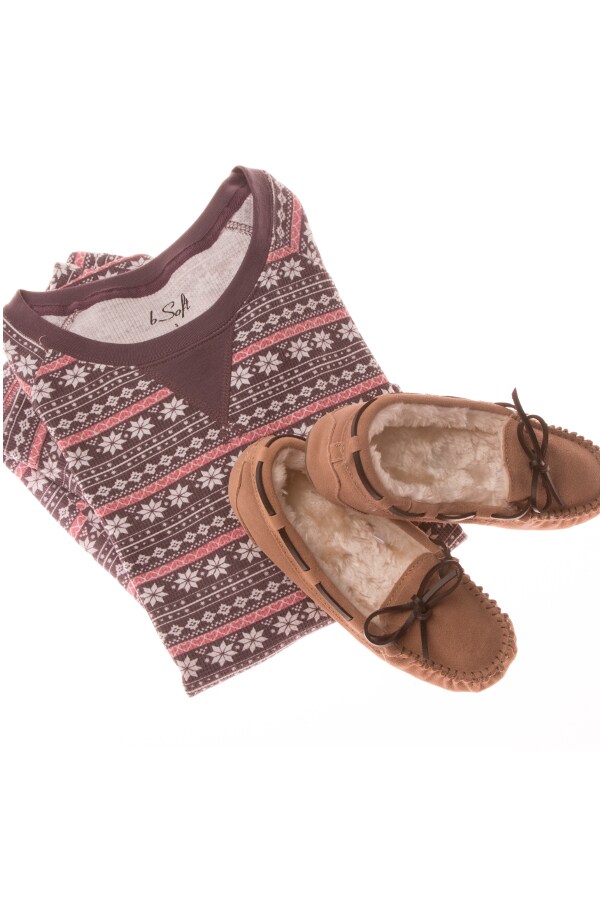 Shop Slippers ▸
Shearling-Lined Slippers

Cozy shearling-lined slippers make great gifts for men and women. They come in several styles, including moccasins, boots, and scuffs. The lining will keep feet warm in chilly climates, and many shearling-lined slippers have a rubber sole, making them perfect for indoor and outdoor use.

Novelty Slippers

Novelty slippers are perfect for children to wear while playing indoors. You can choose the child's favorite cartoon character or look for bright colors and patterns that kids like to wear, including polka dots, stripes, peace signs, and geometric shapes. Novelty slippers aren't just for kids, though. You can find men's and women's novelty slippers in playful prints or with sports team logos.

Memory Foam Slippers

If you're looking for a gift for a nurse, a hairstylist, or someone else who spends most of the day standing, then look no further than memory foam slippers. The resilient foam in the sole makes them ideal for anyone who is on their feet often and needs some relief. These are also great for people who live in homes with hard tile floors.

Slipper Boots

A chic pair of slipper boots will keep more than your feet warm, and they're cute and trendy at the same time. Look for slipper boots with either rubber or fabric soles to give as gifts. A cute pair of cable knit slipper boots will delight a wife, sister, daughter, or niece. A pair in a solid color would make a good gift for a husband, brother, son, or nephew.

Slipper Socks

With all the coziness of a warm pair of socks as well as a non-slip sole, these are the perfect gift for someone who likes to relax indoors on a snowy winter's day. Slipper socks are lightweight, making them a good choice for people who need just a bit of warmth.