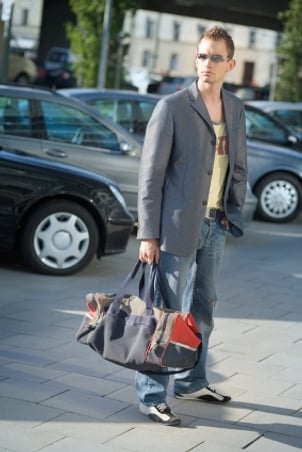 While a lot of luggage pieces have singular uses, duffel bags are great for a variety of jobs and tasks. This versatile type of luggage can help you in several different circumstances. Duffel bags come in many sizes and with multiple features to make packing around everything you need much easier, making them perfect for certain uses. Read on to learn the best situations for a duffel bag.

Travel: Thanks to their ability to expand, duffel bags are perfect for travel. If you have a lot of items that you need to pack, leather duffel bags are an excellent choice. They not only offer you plenty of room to carry everything, but they are stylish, too. Most leather duffel bags are small enough that you can use them as carry-on luggage. When packed correctly, these handy pieces of baggage can store virtually everything you need to take on a short trip -- from clothes to hygiene items -- without the time and hassle of checking your bag.

Gym: One place where you'll always see duffels is in the gym, and for good reason: This versatile piece of baggage can hold all the gear you need. Canvas duffel bags are ideal for the gym because they allow you to store your workout gear, street clothes and any other items you may need -- such as water bottles and hygiene supplies -- and many canvas duffel bags can be thrown in the washer with your gym clothes, so you can keep them fresh. Rolling duffel bags make great gym bags if you workout in the morning and need to take everything for the day with you.

School: If you're a busy student, duffel bags can be a real boon. Fill a rolling duffel bag with books, school supplies, snacks and items you may need after school, such as your keys, wallet and work uniform. The storage will help you stay on top of your schoolwork, and the wheels will prevent it from becoming a pain in the back. Wheeled duffels also make great carry-on luggage, while large duffel bags are great for extracurricular activities.

Sports: No other luggage is as useful to athletes as the duffel bag. Because they're easily carried, large duffel bags are perfect for storing and transporting sports uniforms and equipment. Reach the field with all of your important gear by keeping it all together in a duffel.

Buy Duffel Bags
Back to Guides Directory