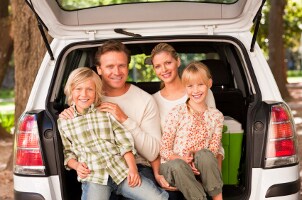 Carrying insurance on your home and cars is an essential way of managing risk. Without coverage, your home, its contents, and your vehicles are vulnerable to damage or loss without recovery. Your savings and other assets can also be at risk because of the liability to others that may come from owning a home or driving a car. Here are some detailed reasons why you should think about different forms of insurance for your home and vehicle.
Reasons to Insure Your Home:

Your home, as a large financial asset, needs protection. Different kinds of natural and human-caused catastrophes can cause damage to -- or the total loss of -- your home. Insurance shields you from these catastrophic losses. Not all home policies protect equally against all forms of damage. Certain types of damage, such as flood, earthquake, or fire damage, may not be included in a basic home policy and may require additional coverage.

The contents of your home are vulnerable to loss, too. Your electronics, clothes, furniture, jewelry, and other items can be at risk. A home insurance policy can include coverage for the contents of your home, so those contents can be replaced if damaged or stolen.

Home ownership comes with certain liabilities. Depending on the laws in your community, you may be held responsible for injuries that occur on your property or damage caused to others or their property by members of your household or by pets. Home insurance can cover this type of liability for you.

Renters need insurance, too. Even if you do not own your home, you may want to have coverage to replace the contents of your dwelling or handle your liability in the event of damage to the home you are renting. Often, a landlord's policy will not cover loss of a renter's personal property or provide a renter liability coverage.

Home financing may require that you carry insurance. Most lenders require that you carry comprehensive coverage that covers a wide variety of natural disasters and other risk factors before they finance your home.
Reasons to Insure Your Vehicle:

You may be required by law to carry liability insurance. Many states require at least liability coverage for you to legally drive a vehicle. Liability insurance covers property damage and medical costs if you are at fault in an accident.

Comprehensive insurance covers damage to your vehicle, too. Comprehensive coverage is a good idea because it will cover damage to your vehicle as well as liability to others if you are found at fault in an accident; you may need comprehensive coverage to cover your car if the other driver has no insurance. Also, if you are financing something large, like an RV, your financial institution may require that you have comprehensive coverage.

Some coverage may include roadside assistance. If you break down and need some roadside assistance or need towing service, certain insurance policies may offer discounted roadside assistance and other services to help you get back on the road again.
What Do You Want to Do Next?

Shop New & Used Cars
Prepare for Emergencies
Shop All Home & Garden Products
See All Guides
Get More Online Shopping Tips
Learn More about Insurance