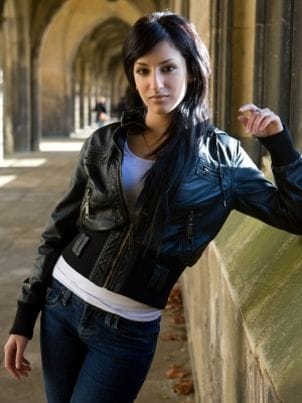 When winter rolls around, having the right women's coats and parkas in your closet will help you stay warm and in style. Coats and parkas can be expensive, however. When you buy clearance outerwear at the end of the season, you save money on the season's hottest coats and fill your closet with women's outerwear for next year. Read on to learn about the best reasons to buy women's coats and parkas on clearance.
Buying Clearance Outerwear:

A penny saved: First off, buying clearance coats and parkas will save you money. Just about all women's coats will be discounted at the end of the season, and some even before that. It may be hard to wait for that perfect coat to go on sale before you buy it, but when you buy coats and parkas on clearance, you'll get the same great coat for less.

Designer finds: Shopping clearance outerwear is also the best way to find designer coats and parkas at affordable prices. Most designers will only carry a coat for one season, making it hard to find after the designer has stopped carrying it. By purchasing designer outerwear at the end of the season, you're sure to get the coat you want before it disappears forever, and you'll get it for a great price, too.

Try a new style: When you're buying winter coats on sale, it's easy to try out a new style. Since you're paying less for clearance outerwear, you can try out a fun new style without spending a lot of money. Rather than buying a hot new coat with a big price tag, which may end up not fitting in with the rest of your wardrobe well, you can buy the same coat for less and try it out. If it works for you, you got a fantastic new coat for less, and if not, you didn't waste a lot of money on something you may never wear.

Early start: Have you ever gone on a mad search for something you need, only to not find what you're looking for? When you buy clearance coats and parkas at the end of the season, you'll be ready for next year months ahead of time, eliminating the stress of last-minute shopping. When the cold weather hits, you'll be ready with a great new coat already in your closet.

Gifts: Buying clearance winter coats isn't just about shopping for you. When you find women's coats and parkas for less, you may want to consider buying a few for gifts. Give your mother or sister a discounted designer coat for Christmas next year or buy your girlfriend a clearance coat for her birthday. When you save on discounted outerwear, you can afford to get something for yourself and someone else, too.

The more the merrier: Not every coat in your closet is going to coordinate well with every outfit you own. You'll need a few coats in different styles to keep you looking your best all winter long. Shop for women's coats and parkas at the end of the season to find all the best discounts. When you save money on clearance winter coats, it's easier to buy more than one. Look for a sporty winter parka for all your winter sports and a wool peacoat or trench coat to wear with jeans. A long coat looks great with skirts and dresses.

Buy Clearance Outerwear
Back to Guides Directory