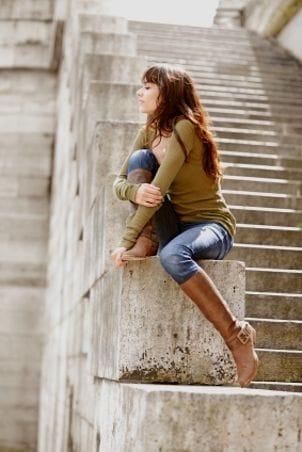 Your fall shopping plans likely include at least one pair of women's boots. The fall may not, however, be the best time to stock up on your favorite cold weather footwear. Buying women's boots at the end of the season will not only save you money, but may also give you a foot up in fashion. The following tips will help you shop for clearance boots at the best time of the year.
Buying Clearance Boots:

Discounted prices: The best time to find sales and clearance prices on boots is after the fall and winter seasons. You may be thinking about sandals more than fashion boots when spring rolls around, but shopping smart for clearance boots will save you the most money. As retailers clearance out cold weather boots, you can fill your closet with stylish boots at the best prices of the year.

Last chance: Not only will that pair of boots you've been coveting all winter go on clearance at the end of the season, but it may be your last chance to buy them. Many retailers and designers will only carry women's footwear for one season, making it impossible to find the same pair of shoes next year. Shopping clearance boots at the end of the season will help you make sure you get the fashion boots you want while they're still available.

Head start: Rather than fighting the crowd at the beginning of boot season, fill your closet with all your favorite boot styles at the end of the season. When you buy clearance boots, not only will you save money, but you'll be ready for boot weather before everyone else. Save yourself the hassle of trying to find the perfect pair of leather boots last minute and buy discount boots months beforehand.

Designer deals: Many women would love to have a pair of designer boots in their closet but just can't afford them. Designer boots become more affordable when you shop for them at the end of the season, too. You can easily find clearance designer boots when retailers and designers are selling discount boots to make room for new styles. With clearance designer boots, you can find all your favorite designer styles at more affordable prices.

Year-round: Although most retailers carry women's boots primarily in the fall and winter, boots are becoming popular footwear year-round. It can be difficult, however, to find the right pair of boots to wear in the summer. When you shop clearance footwear at the end of the season, you'll be ready with plenty of brand-new boots to wear all through the spring and summer and into the fall.

Buy Clearance Boots
Back to Guides Directory