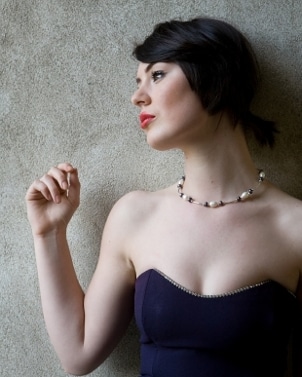 A strand of vintage estate pearls will connect you to historic style. Pearl jewelry has been popular for centuries. In the 1920s, pearl jewelry became one of the trendiest items to wear with a short dress and a cute feathered hat. Pearl jewelry remains popular today, and estate jewelry collections allow you to own delightful gems of the past.
All about Estate Pearls:

Rare pearls: Virtually all modern pearl jewelry features cultured pearls. Cultured pearls are beautiful, but owning natural pearls is a true delight. To find natural pearls, look at estate pearl jewelry. Vintage jewelry also features pearls in rare sizes, colors and shapes. Antique jewelry styles often revolve around one unique gem. A natural strand of pearls is something you can pass down through the generations; this antique jewelry will only increase in value as more cultured pearl jewelry appears on the scene.

Unique styles: In modern jewelry, you can find simple stands of pearls, but you may be shopping for more unique pieces. Estate jewelry reflects the style of the decade in which it was designed. Pearl pieces in vintage jewelry categories may feature unique gemstone accents, fascinating designs and avant-garde styling. These unique pieces of estate jewelry can perfectly accessorize your most creative dress or your favorite vintage top.

Beyond the basics: Pearl necklaces, bracelets and earrings are popular in modern jewelry collections, but rings, brooches and hair accessories may be more difficult to find. Estate jewelry features these pieces in a range of styles. An antique pearl headband transforms bed head into a stylish hairdo. A vintage pearl brooch can be pinned onto your favorite sweater, handbag, shawl, coat, belt or sweatshirt. Wear a pearl brooch as a pendant or clip it onto a canvas shoe. Cocktail rings are becoming more popular every day, but it can still be difficult to find the right styles in modern collections. Estate rings often feature unique pearls in fascinating patterns and prominent settings.

Buy Estate Jewelry
Back to Guides Directory