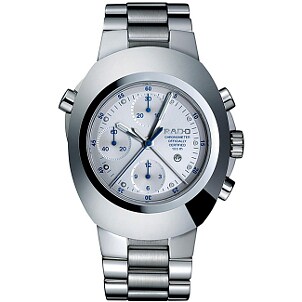 When shopping for a watch, check out Rado watches if you want something with style and substance. Since 1957, Rado watches have been bringing innovative design to the watch industry. High-quality Rado watches are crafted with unique materials like ceramic that are made to stand out. With all the style of a true luxury watch, Rado watches are a perfect match for those who love the finer things in life. Watches can be a timeless investment, so make sure to choose something that will last forever and complete an outfit every time you put it on.
Buying a Rado Watch:

You'll never worry about scratches: Rado watches are made with scratch-resistant sapphire crystal surfaces, so they're durable in any condition. As makers of the world's first scratch-proof watch, Rado knows how to build a watch that can withstand harsh temperatures and intense pressure. No matter what kind of conditions you put your Rado watch through; it will still look as great as it did the day you got it.

Rado watches have award-winning design: With more than 30 design awards in their history, Rado watches have a track record of being recognized for their stunning contemporary design. Rado has been recognized for merging fashion and function with watches that mimic the curve of your wrist for maximum comfort.

You can get styles for men and women: Rado watches offer scratch-proof and stylish models for everyone. Rado uses top watch designs and scales them down for women, so Rado women's watches will make a subtle statement without being overwhelming. If you want matching men and women's watches, Rado has several styles that mirror each other. If you're looking for watches that complement each other, Rado also has styles that play off each other while still being unique.

They feature unusual materials: When you want a watch that stands out in a sea of stainless steel watches, Rado offers unique options like watches made from ceramic. Strong and lightweight, ceramic makes the ideal watch material because of its scratch-resistant properties. With a unique contemporary design, ceramic styles from Rado convey a luxury watch look with a twist.

Buy Rado Watches
Back to Guides Directory