Best Reasons to Buy a Platform Bed
by Staff Writer
Published January 7, 2011 | Updated April 1, 2015
If you're shopping for a new bed, you may be considering a platform bed. They're incredibly popular, and once you read about the great features of platform beds, you'll see why.
Why Buy a Platform Bed: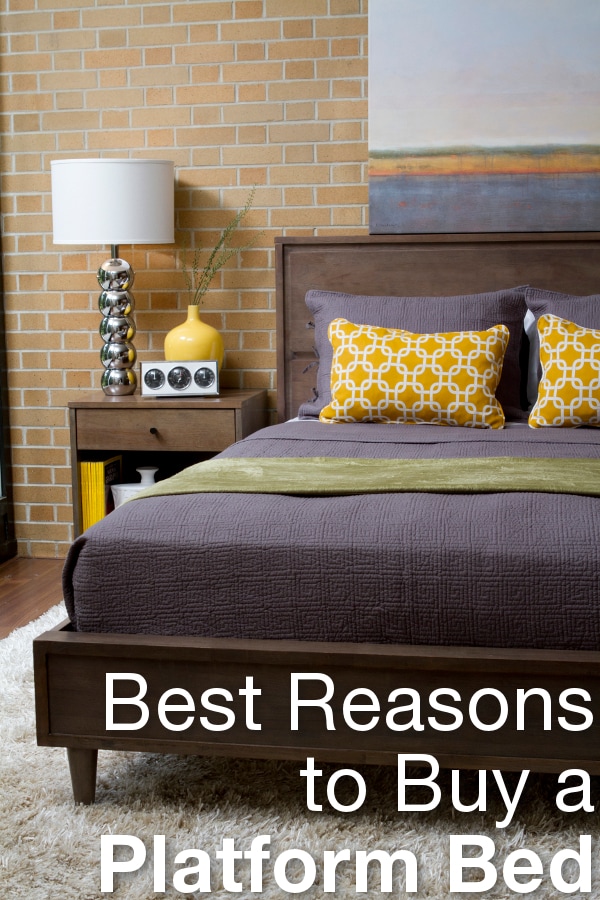 Shop Platform Beds ▸
The low profile creates a spacious feeling.

Platform beds don't require a box spring, so the mattress is closer to the floor than in other beds. Many platform beds are further designed to sit low. The low profile can help a small bedroom appear to be larger.

Platform beds come in a wide variety of designs.

You won't have to compromise your style if you decide you want a platform bed. From mission style to modern, there's a platform bed for you. You can find them with a variety of finishes too, including stained wood, leather, or fabric. With so many options, you can easily pick the right one for your room and personal preference.

Platform beds give you plenty of support.

Since they don't rely on box springs for support, they have metal or wooden slats to keep the mattress from sagging in the middle. These slats keep your mattress stable, which means you can get a great night's sleep. You can use any kind of mattress you like on it, too.

Many platform beds offer extra storage.

If you need a little help keeping your bedroom cleaner and less cluttered, look for a bed with storage in it. A captain's bed is a platform bed with drawers built into the base, so you can store your items (like out-of-season clothing and shoes) underneath. Some platform beds feature clever hide-a-way storage underneath the mattress. You can also choose a bed that comes with built-in shelving in the headboard.

You won't need to buy a box spring.

Since you don't use a box spring with a platform bed, you can save money when you're shopping for a mattress. If you move, that's one less heavy thing you have to take with you. On top of that, going sans box spring means you eliminate a potential source of noise. Without squeaky springs, you're one step closer to getting the best night's sleep of your life.