Best Reasons for Choosing Quilts
by Amanda Mears
Published December 13, 2010 | Updated August 17, 2015
If finding the right blanket for your bedroom is giving you a major headache, look no further than a classic quilt to solve your bedding woes. No matter which style you embrace, a quilt can fit into your current decor and offer a unique look that won't need replacing any time soon. From children's quilts to patchwork quilts, when you pick a quilt as your bedding choice, you can't go wrong.
Benefits of Quilts: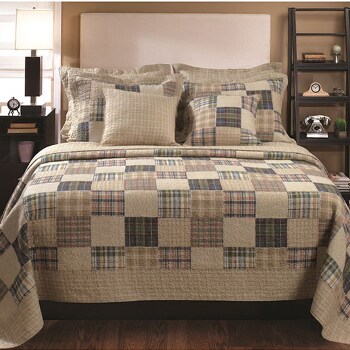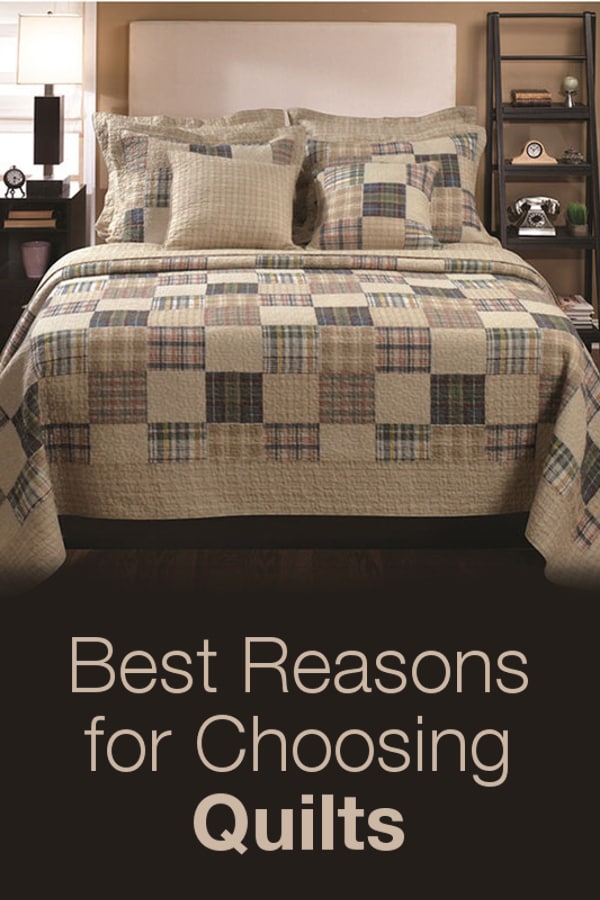 Shop Quilts ▸
Quilts Are Timeless Classics

Unlike other duvets and comforters, a quilt will never go out of style. Handed down from generation to generation, quilts are often thought of as heirlooms. When you purchase a quilt, you'll get the look of an authentic antique quilt at a discounted price.

They Make Great Gifts

Since quilts can be made to reflect almost any interest, choosing a quilt means you can pick out something unique to give as a gift. Try giving a quilt as a baby gift or wrapping one up for a housewarming present. You'll find quilts are a thoughtful gift that can be treasured for years.

Easy to Dress Up or Down

Patchwork quilts lend a cozy feel to any room of the house, while solid, embroidered quilts can be paired with beaded accent pillows for a more elegant look. Whether you dream of a cabin in the woods or a pristine urban dwelling, quilts can be utilized in a variety of styles.

Quilts Age Well

Like a great pair of jeans, quilts look and feel even better with wear. Don't be afraid of bringing your quilt along on picnics and tossing it in the washing machine after -- it only adds character.

More Than Just Bedding

Although it makes a statement all on its own, when hung from a wall or put on display, a quilt becomes an instant masterpiece. Like any work of art, a quilt can also become a collector's item. Since they come in such a wide variety of styles, you'll be able to showcase your interests, hobbies, and personal style when you choose to buy quilts.