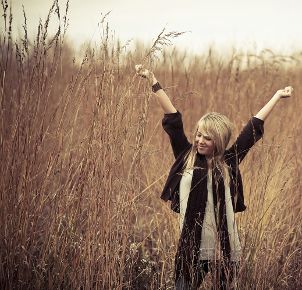 With so many fun styles of Ugg boots available, you'll want to wear them with every outfit in your closet. They're warm, comfortable and stylish. From classic microsuede and knit to ankle and mid-calf, there's a large variety of Ugg boots available to wear. Just as with any other boots, Ugg boots go best with certain styles and outfits. The following tips can help you wear your Uggs in style.
Outfits for Ugg Boots:

Get the skinny: The simplest way to wear Ugg boots is with a pair of skinny jeans. You can pull your boots on over your skinny jeans and go. Wear a longer tunic or a tank and cardigan on top for a super chic, easy ensemble. Your Ugg boots will look and feel great with a pair of skinny jeans, no matter what you choose to wear on top.

Dress it up: Pair your Uggs with a casual dress or skirt and a pair of tights. Your soft sheepskin boots will balance your look and keep your feet and legs warm, especially if you're wearing a short skirt. A pair of tights and tall socks will look great with Ugg boots and a skirt, too, especially in the colder months.

In short: A pair of shorts with tights and sheepskin boots is a trendy and fun alternative to a skirt. Throw on a pair of denim shorts and a scarf or high-waist twill shorts and patterned floral tights with your suede Uggs and hit the town in style. This comfortable, casual outfit is perfect for weekends or after work.

Get cuffed: Wear a pair of wide leg jeans or khakis over your warm boots and roll them up into a wide cuff. You'll show off a bit of your boots and look extra chic at the same time. The best part of this style is how comfortable it is with a pair of Uggs. Pair it with a solid T-shirt or fitted sweater for a no-hassle, trendy look.

Kick back: The best part about Ugg boots is that they feel as great as they look, making them the perfect footwear for relaxing. Pull them on with a pair of sweat pants to watch an afternoon movie or keep your toes warm while you relax after a day of skiing.

Buy Women's Boots
Back to Guides Directory