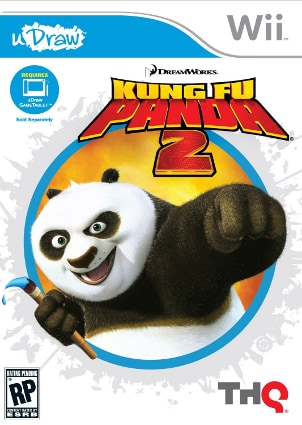 A wide selection of Nintendo games for kids are available for the Nintendo Wii. Your kids' game preferences probably vary as much as their individual personalities, but there are some games that seem to appeal to a wide range of interests. At least a few of these top Nintendo games may appeal to your children, and they all feature kid-friendly content.
Kid-friendly Nintendo Games:

"Just Dance Kids": This is the kids' version of the popular dance game "Just Dance." These dance-themed Nintendo games feature dozens of dances to popular songs from your kids' favorite artists and TV shows. The menu system in this game is a bit simpler, allowing kids to easily get to the game without worrying about settings. Nintendo games like these tend to be successful because they cater specifically to kids but still give parents features that let them track their kids' activities, like time played and calories burned.

"Raving Rabbids Travel in Time": This is another installment of the popular Nintendo games featuring the "Rabbids," hilarious 3D animated rabbit creatures that just make you want to laugh. In this new Nintendo game, the Rabbids travel to different time periods, dressing up in funny costumes and generally causing mischief as the kids play through dozens of mini-games and themed levels.

"Toy Story Mania": Nintendo games themed on popular kids' movies always seem to be a hit. In this one, kids play as their favorite characters, guiding Woody and Buzz through a series of mini games in a carnival.

"Sonic Colors": A fun story and the classic, fast-moving game-play make this Nintendo game a great installment in the "Sonic the Hedgehog" franchise. Kids can run Sonic through several 3D levels with robots and puzzle-like activities, jumping through loops and smashing up enemies. The fast action puts this in a class of Nintendo games that may be harder for very small children, but great for more coordinated kids and adults.

"de Blob 2": This sequel to the quirky "de Blob" places kids in control of the colored "Blob" as he and his friends seek to bring a little color back to the brainwashed citizens of "Prisma City." The Blob Nintendo games involve puzzles that require kids to paint buildings, billboards and other objects with Blob's special paint powers. This game is great fun for any age of Nintendo game lovers.

"Super Smash Bros. Brawl": The "Smash Bros." series has been popular ever since it came out on Nintendo's previous consoles. Kids get to play in multiplayer matches as their favorite characters from other popular Nintendo games. Players at any level will be able to play well, since the controls are so simple compared to more complex Nintendo games. That does not mean the game is simplistic, though, as there is a good amount of strategy involved.

Buy Nintendo Wii
Back to Guides Directory