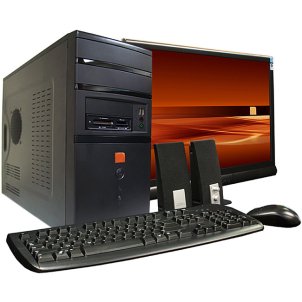 For everyday computer tasks like Web browsing and working with office programs, a regular computer monitor works well, but video games require superior monitors and displays. A gaming monitor needs to meet different performance standards to provide you with the best gaming experience. You can use the following features to identify the best monitors for PC gaming.
PC Gaming Monitors:

Multiple connection options: Many of the monitors you'll find have high enough resolutions to display video in HD, but some Blu-ray drives and other devices will only output video at full resolution if the monitor is connected by a cable to a device that supports HDCP settings for digital rights management. That means you'll probably want a monitor with an HDMI connection in addition to DVI or VGA.

LED backlighting: LED monitors, which are really LCD monitors backlit with LEDs, offer better contrast ratios than other monitors. An LED monitor is also more energy-efficient. The LED panel also provides a more even field of brightness, giving you consistent color and brightness over the whole monitor screen.

Superior brightness: Monitor brightness is measured in candelas per square meter (cd/m2), sometimes listed as Nits. Regular monitor brightness hovers between 250 and 350 cd/m2, but gaming monitors perform better at higher luminance levels approaching 400 cd/m2 or higher.

Widescreen format: Both TVs and computer monitors are migrating away from the square-like 4:3 aspect ratio for screens. Your computer can adjust the video output for video games to fit your monitor, but the closer your monitor is to the 16:9 widescreen format, the better it will display HD movies, which is a plus for gaming PCs.

Response time: How fast your gaming monitor screen responds to changing picture details is probably the most important monitor feature for video games. The time it takes for pixels to change color is the response time. While all monitors are fast enough to do this, your eyes can still notice a lag, which appears as a kind of ghosting of images during action sequences. Look for PC monitors with a response time of 4 milliseconds (ms) or lower for a crisp, responsive appearance to your game-play.

Buy Monitors and Displays
Back to Guides Directory