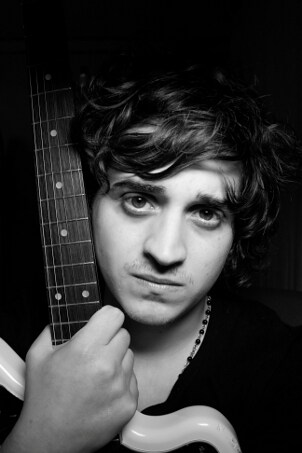 Every simple outfit needs a bit of contemporary accessorizing. A braided leather necklace with a collection of sterling silver beads quickly defines a jeans-and-T-shirt combination. Sleek titanium dog tags showcase your good fashion sense and interesting style. Pendants are one of the easiest types of jewelry to wear because they can be mixed and matched with different chains and charms to create a plethora of styling options. Consider one of these popular men's necklaces when looking to expand your modern wardrobe.
Modern Men's Pendants:

Dog tags: Dog tags are very modern, thanks to their straight lines and simple shape. Metal dog tags can be engraved, and some tags are embellished with diamonds, stripes, color blocking, and laser etching. Dog tags look nice on both long and short chains.

Shields: Shields are similar to pendants, but they have a bolder style and a more unique shape. Mixed-material shield pendants, such as stainless steel and leather pieces, have a grounding historical aesthetic. Consider shields with gold, silver, and titanium stacked in textural designs if you want a bold men's necklace.

Coins: Coins have been around for a very long time, but their perfect size makes them a good modern choice for men's pendants. One or two coins on a short chain make a nice addition to a casual ensemble. Place a handful of coin pendants on a longer chain for flashier accessorizing.

Symbols: Which symbols are important to you? Religious, cultural, and lucky symbols make fashionable and meaningful pendants. Try a large Cross or Star of David on a leather cord if you want to wear your beliefs. Consider tribal designs, Chinese characters or Celtic knots if you prefer culturally significant jewelry. Dice, cards, and horseshoes on a necklace may bring you luck.

From nature: Natural pendants can enhance any casual look. Wood pendants come in many different styles and designs. Shells add flair to leather and hemp men's necklaces. Rocks and recycled glass are eco-friendly. Many pieces of natural jewelry are handmade, which makes these necklaces unique and very interesting.

Buy Men's Necklaces
Back to Guides Directory