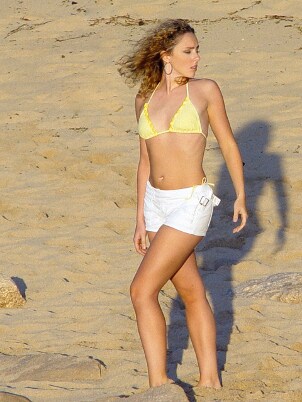 If you plan to hang out at the beach all summer, then you'll definitely need to plan a comprehensive wardrobe worthy of all that glittering sand and foamy green water. Bikinis are a must, as are gauzy wraps and terry cloth cover-ups. Don't forget to add some stunning accessories. You may not automatically think of jewelry when you plan a trip to the beach, but glittering baubles can enhance your favorite colorful bikini and bring out the hues in your best smocked sundress. Don't have access to stretches of sand this summer? These fun pieces of jewelry will look amazing at the lake and your boyfriend's backyard pool, too.
Jewelry for the Beach:

Beaded bracelets and necklaces: Beaded jewelry is generally affordable, so you're not risking much by wearing it in the water. Beads are also usually very colorful, making them ideal for bright, sunny days. It's fun and trendy to layer beaded jewelry to make your own fashion statement. If your favorite beach cover-up is a lightweight wrap with a blue, pink and orange paisley pattern, then layer blue and pink beaded bracelets with orange jelly bracelets to create your own summer goddess style.

Shells, rocks and glass: Mimic the landscape by sporting jewelry with shell pendants, small polished rock charms and recycled glass embellishments. Both natural and sculpted shells appear on fabulous necklaces, bracelets and earrings in a range of hues. Rocks make perfect decorations for bold rings and chunky bracelets. Recycled glass can be found in many different hues on chandelier earrings, bangles and band rings.

Gold, titanium and platinum: If you prefer metal jewelry, then choose high-quality pieces when going to the beach or a pool party. Sterling silver can change colors in salt water and chlorinated pools, so opt for gold, titanium and platinum necklaces, bracelets, rings and earrings instead. Yellow gold brings worldly shine to your look while white gold, titanium and platinum sparkle in a neutral silver tone. Gold-plated jewelry is also safe for the water.

Buy Jewelry
Back to Guides Directory