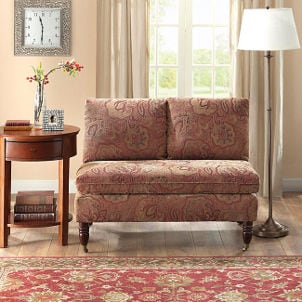 There's no excuse for sitting in darkness with all of the affordable lights available for your home. Whether you would like some accent lighting in your entryway or efficient home lighting to illuminate your kitchen, you'll be able to buy lights easily with the following suggestions. Read on for tips on finding the best indoor lights for your home.
Best Indoor Home Lighting:

Invest in decorative lighting for prominent rooms. You probably do a lot of entertaining in your living room, so why not find the right lighting to make this room as elegant as possible? Look for decorative lighting that makes a statement and complements your other decor, such as a contemporary chandelier or a sleek silver wall sconce. If you're looking for something more laid-back, buy decorative lighting with brushed nickel accents or wood construction. No matter which lights you decide to buy, make sure that they are also functional; you'll want to install home lighting fixtures that provide plenty of light for guests to see by.

Buy accent lighting for rooms that need an extra touch. Table lamps, floor lamps and sconces are all effective accent lighting options, especially in a family room or bedroom that doesn't have much central lighting. Place a few table lamps near sofas for a comfortable reading spot. Buy lights, such as decorative sconces, to mount near treasured paintings so they can be seen even in dim light. Indoor lights, such as floor lamps, illuminate dark corners and can also accent an entryway and make it more inviting. Don't forget to buy accent lighting for home offices or dens, either; the best indoor lighting options for these rooms include adjustable table lamps with large shades.

Keep task lighting in mind. When you're preparing meals in the kitchen, you need to see clearly. Buy home lighting fixtures that provide clean, bright light in this area; this type of indoor lighting will also make your kitchen more welcoming and cheery. Make sure you have sufficient overhead interior lighting in your kitchen if you often eat meals in this area, too. Your home office or craft room should also include bright interior lighting so that you don't need to squint as you work on the computer or scrapbook. Similar home lighting options include wall sconces or adjustable table lamps in bedrooms for reading.

Buy Lighting and Ceiling Fans
Back to Guides Directory