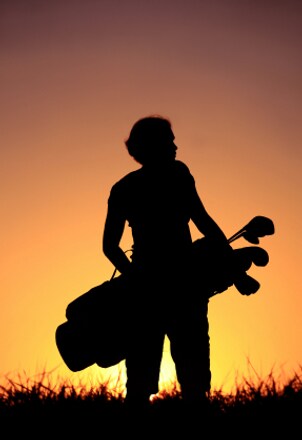 Golfing has come a long way since it started hundreds of years ago. Then it was played by hitting leather balls around with sticks. There were no greens, no groomed teeing area, no golf carts and definitely no golf bags. Nowadays, picking the right golf bag to fit your style of play is as much an art as the game itself. Whether you are looking for men's or ladies golf bags, there are plenty of options. Here are some tips on choosing your perfect golf bag.
The Right Golf Bag for You:

The casual golfer: If you don't golf enough to spend all of your money on an expensive golf bag, you can often get a great basic stand golf bag for a great price. Then you can save some cash to get the clubs you need all at once. Top it off with a pack of golf balls and you won't need to think about getting new equipment for a long time. If you are looking for a great deal, you should be able to find discount golf bags.

The business golfer: Consider a cart bag with a removable drink cooler to really wow your work associates. Also, be sure to get a golf umbrella so the clients stay dry and the deal still gets done when it unexpectedly rains. Just make sure the golf bag you select has a slot for that umbrella.

The serious golfer: A staff bag will hold everything you need to play your best game. If you are serious enough to carry a heavy staff bag, you'll be glad to have the storage room to bring everything you'll need. Most staff golf bags come with the works, including a slot for every golf club in your set and pockets for tees and golf clubs. Unfortunately, they don't usually come with the caddy included.

The traveling golfer: If you are the type of golfer who travels from course to course all over the state, or even the country, you aren't going to want to lug around a heavy golf bag. Consider a lightweight golf stand bag. Although it will have less storage space than a cart or staff bag, you'll appreciate the light weight when you are carrying it between the tee and your car or from the plane to the car.

Buy Golf Bags and Carts
Back to Guides Directory