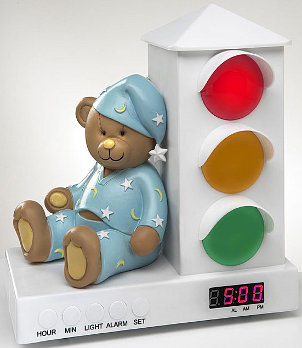 Shopping for baby gifts is fun and exciting. Finding a fun, useful or educational gift for a baby boy is a great way to celebrate his birth or any occasion. By keeping the baby's age and his parents' lifestyle in mind when picking a baby gift, you can find something that will delight, impress and become a treasure. Whether you are shopping for a baby boy gift to take to a baby shower or a gift that will be perfect for his first birthday, we can help you select the best baby gift with our tips.

Activity. Play mats such as gym mats and tummy time mats are great gifts for baby boys. Play mats help babies develop motor skills, strengthen their muscles and they can also entertain little one's while parents take a break. Active baby boys love kicking and playing with gym mat toys and tummy time mats will entertain any baby while he is developing strong muscle coordination. In addition to play mats, music CDs, educational DVDs and baby books are great activity-based gift options. Age-appropriate toys such as trains, cars, stuffed toys and balls never go out of fashion and give babies opportunities to develop their motor skills. A play yard also makes a great baby boy gift. Play yards offer a safe place for babies to explore their environment.

Nursery. You can help dress a baby boy's nursery with decor gifts. Crib bedding, hampers, crib toys, musical mobiles, window treatments, stuffed toys, rugs and other accessories will add to a baby boy's nursery. Check with parents to find out their planned nursery theme before buying or choose neutral decor items. Large nursery items such as baby swings, rockers, bouncy seats and walkers are great gifts and will be very useful for the parents.

Meal time. Babies need so many accessories to get them through the day. Feeding accessories make very useful baby boy gifts. Cheerful dish sets and baby bibs with witty lines are gifts that make meal times memorable for a baby boy and his parents. If you have a generous budget, consider larger items such as high chairs, baby booster seats and travel seats.

Clothes and accessories. A baby can never have too many outfits. Consider the time of year and local climate and choose clothes and accessories that fit the seasons. Undershirts, pajamas, sleepers, shorts, T-shirts, pants and pairs of jeans are safe bets for baby boys. Hats, jackets, socks, shoes and mittens make useful gifts as well. If you are shopping for a newborn, consider purchasing clothing that is perfect for older babies. As long as you keep the seasons in mind, you can purchase a clothing gift that will be useful once the baby grows out of his adorable infant outfits.

View All Baby Gifts
Back to Guides Directory