by C.D. Crowder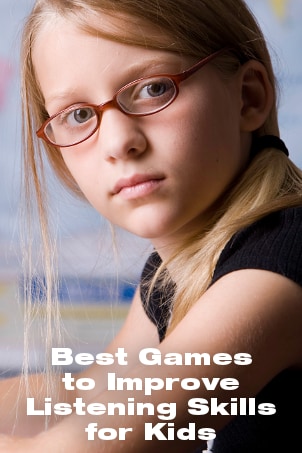 SHOP LEARNING & EDUCATIONAL TOYS NOW >>
Many educational toys and games can help children develop their listening skills. Children often have difficulty developing good listening skills, and by playing educational games with your children, you can bond with them and guide their learning. Some learning and educational toys encourage independent learning while still focusing on listening comprehension. By using a variety of educational games and toys available focused on listening skills, children can learn while having fun.
Improve Listening Skills:

Board games: Board games require kids to listen to a set of rules. To play, they must retain the rules they just heard. Instead of letting the kid read the rules, read the rules to them. Have them repeat the rules back. The practice of repeating and using the rules they've learned helps reinforce their ability to listen and remember.

Video games: Age-appropriate educational video games work similarly to videos, music, and other auditory games. These games can be played alone or with others. Video games can be played on most game consoles, on computers, and through many websites. To complete game tasks, kids must listen to and remember instructions.

Auditory games: Games such as "Simon Says" or "Bingo" require kids to listen in order to play. If they don't listen, they can't perform tasks correctly. Children like to win games, and games that focus on another player stating steps or have an audio component to state tasks and steps will encourage kids to improve their listening skills. Play these games with your child to help make the games more fun.

Books: You can turn any children's book into a listening game. Read a book to a child and ask questions afterward. For every correct answer, provide some type of reward. If reading to a group, turn the questions into a group game. Many books focus solely on improving listening skills, such as riddle books which require kids to listen to and remember all details before they can solve the riddle. Other books include guessing games such as "20 Questions." To guess the answer, kids must remember the answers to the 20 questions.

Videos and music: Many kids' movies, shows, and songs are actually full of games. These games require children to listen carefully to perform the desired task. Typically, these tasks include saying a certain phrase or doing a certain dance or exercise move. These tasks build upon each other to develop kids' ability to listen and remember what they've heard.

Shop Early Development Toys
Shop Children's Books
Shop All Learning & Educational Toys
See All Guides
Read More Toy & Hobby Guides
Learn More about Educational Toys