Best Engraved Men's Jewelry
by Maegan Crandall

Personalization has been important since you were a child, when you delighted in adding superhero stickers to your dresser and glow-in-the-dark beads to your bike spokes. As an adult, you can personalize your wardrobe with unique pieces of engraved men's jewelry. Whether you are new to personalized jewelry or you are looking for your next engraved jewelry purchase, these five pieces can inspire you to choose exceptional men's jewelry.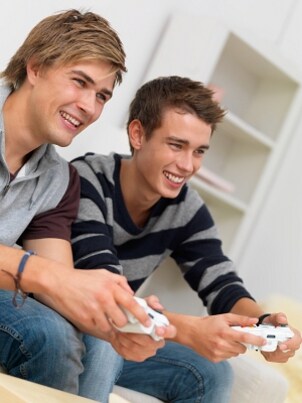 Shop Engraved Men's Jewelry ▸
Wedding rings:

Many men choose to have their wedding ring engraved with a special saying or affectionate nickname. You can coordinate with your fiancee when choosing an engraving for your wedding band or surprise her with a cool engraving that references an inside joke. You might prefer to shop for antique wedding bands. Many vintage wedding rings already have messages and dates engraved on the inside of the band and can connect you to the past in a meaningful way.

Bands:

Men's bands are very trendy at the moment, inspiring designers to create interesting new rings. Some men's bands are engraved on the outside, giving the piece an eye-catching bit of exclusivity. Popular engravings include tribal patterns, flames, and animals.

Dog tags:

Dog-tag engravings have very important practical purposes, but their design can also be used in fashion. You can have your name or initials engraved onto a set of dog tags or opt for a picture or quote.

ID bracelets:

If you're looking for an understated piece of men's jewelry, then consider investing in an ID bracelet. ID bracelets feature a small blank plate made of titanium, steel, platinum, gold, silver, or tungsten, which is attached to a sleek chain or a rugged piece of leather or rubber. Your name, your initials, or a meaningful word can be engraved onto the plate, giving you a modern piece of jewelry with a personalized touch.

Watches:

Watches are often engraved when given as gifts, but you can have your own watch engraved, too. Having your name engraved onto the watch backing can give you some peace of mind if you ever misplace your expensive timepiece. If you prefer the styles of the past, add an engraved pocket watch to your retro wardrobe.