When winter rolls around, it can bring a chill that just doesn't seem to leave. Whether you have a drafty old house or you just like to keep as snug as a bug, a heated blanket is an excellent way to combat the cold.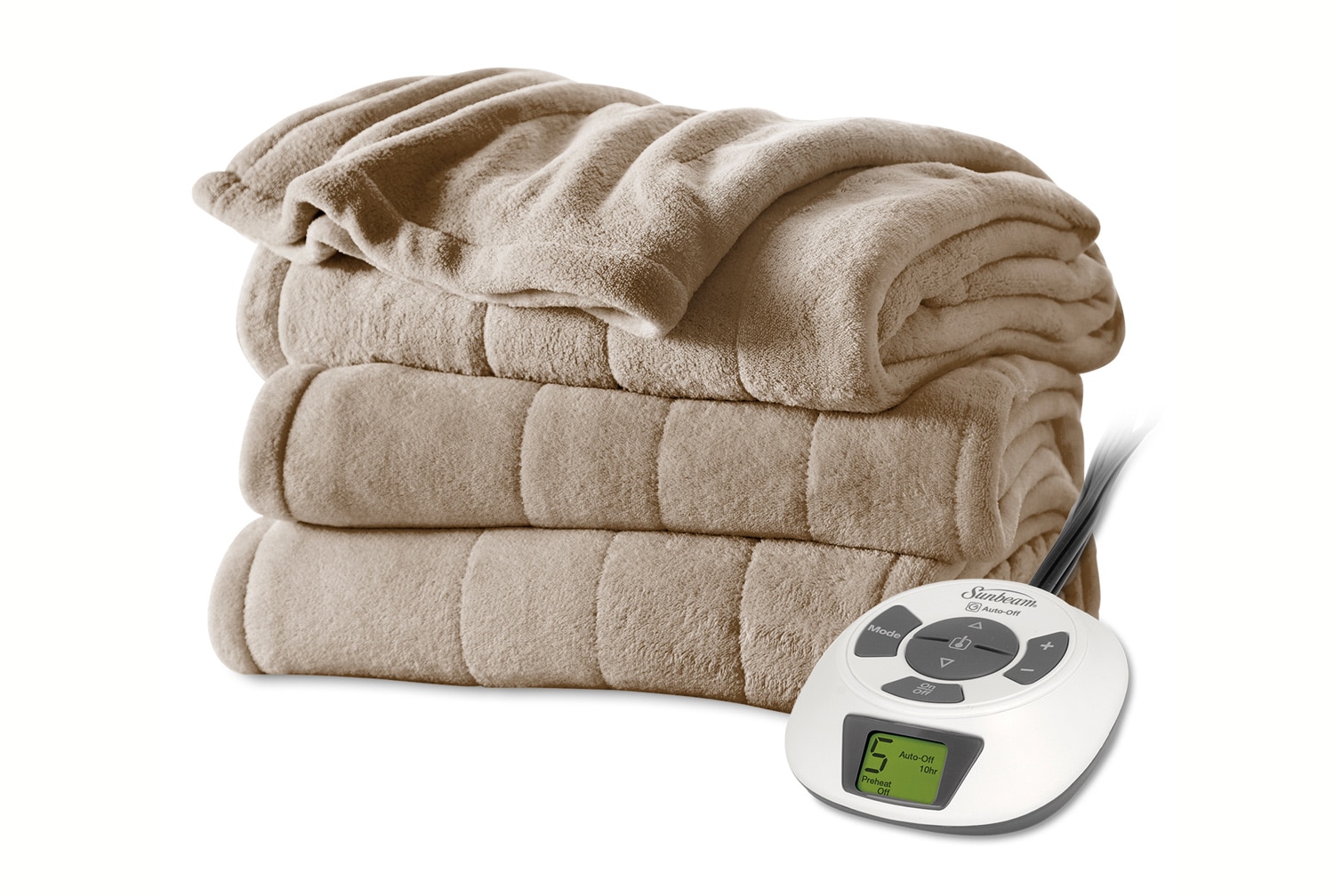 Material
Electric blankets have come a long way from the thin, scratchy cloth of yesteryear. Lux materials like faux fur, micro plush, and Sherpa are new on the scene. They're ultra comfortable and add extra warmth for the chilliest season.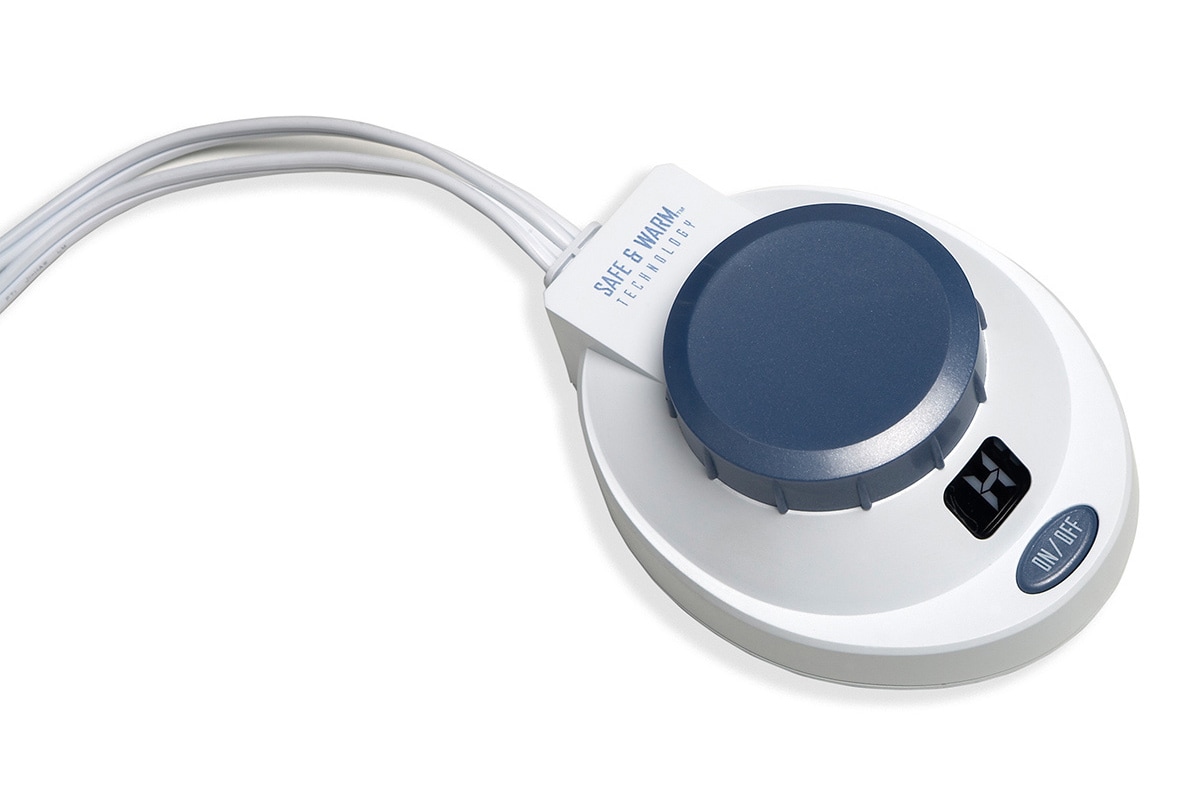 Dial Style
The little things can make a big difference when it comes to a heating blanket. If you or your partner is a light sleeper, it's best to get a digital dial, which is quieter than its clicking analog counterparts. Queen and king size heated blankets usually come with two separate controls, perfect for couples that prefer different sleeping temperatures. Follow any manufacturer warnings if you plan on sleeping with an electric blanket.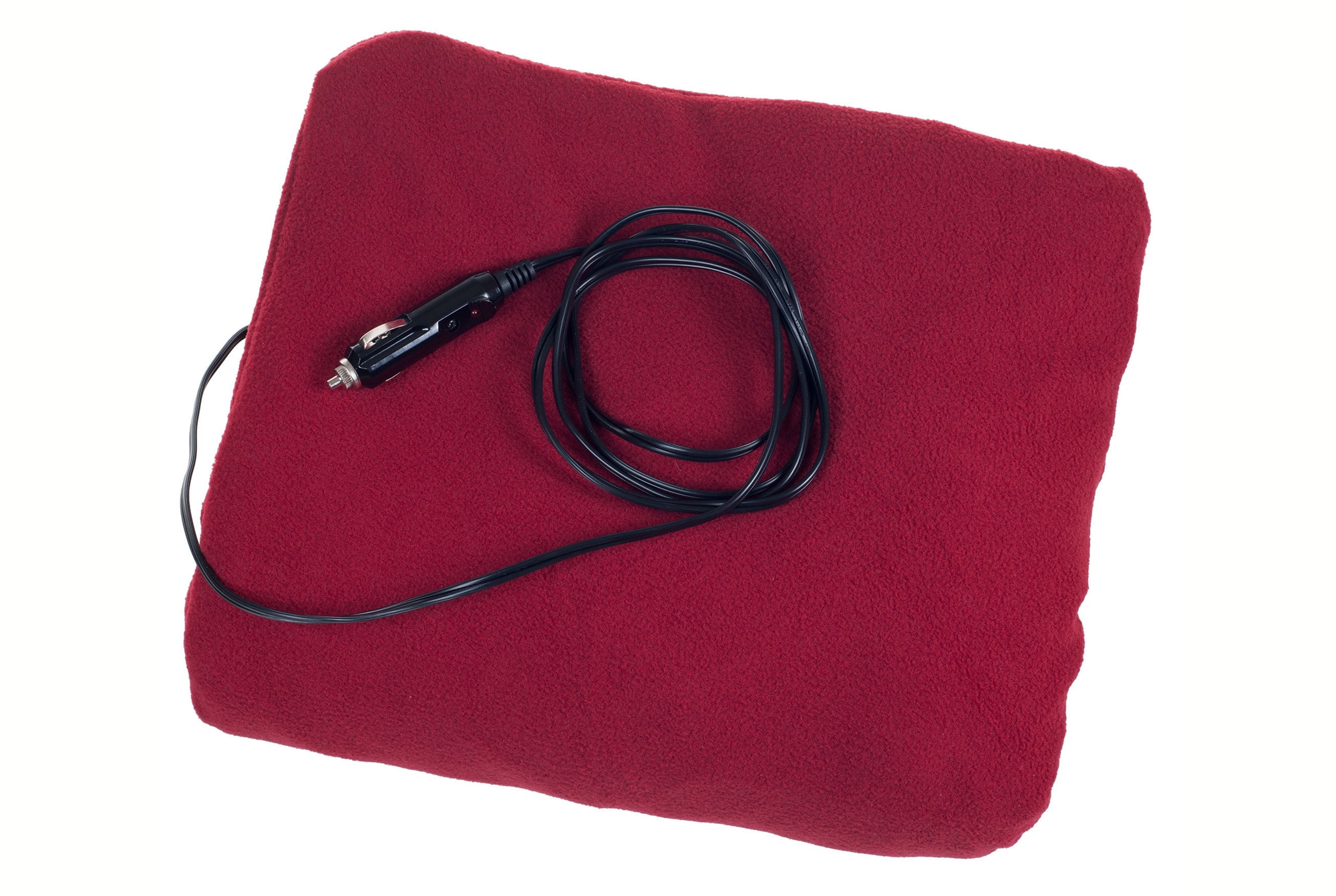 Size
It's important to consider when and where you plan on using your electric blanket. If you are going to use it while in bed, be sure to purchase the correct size to match your bed. If you're looking for a blanket to snuggle with on the couch opt for an electric throw blanket. For travelling, check out an electric blanket for your car. These convenient covers plug into a cigarette lighter socket to ensure your road trip is always cozy.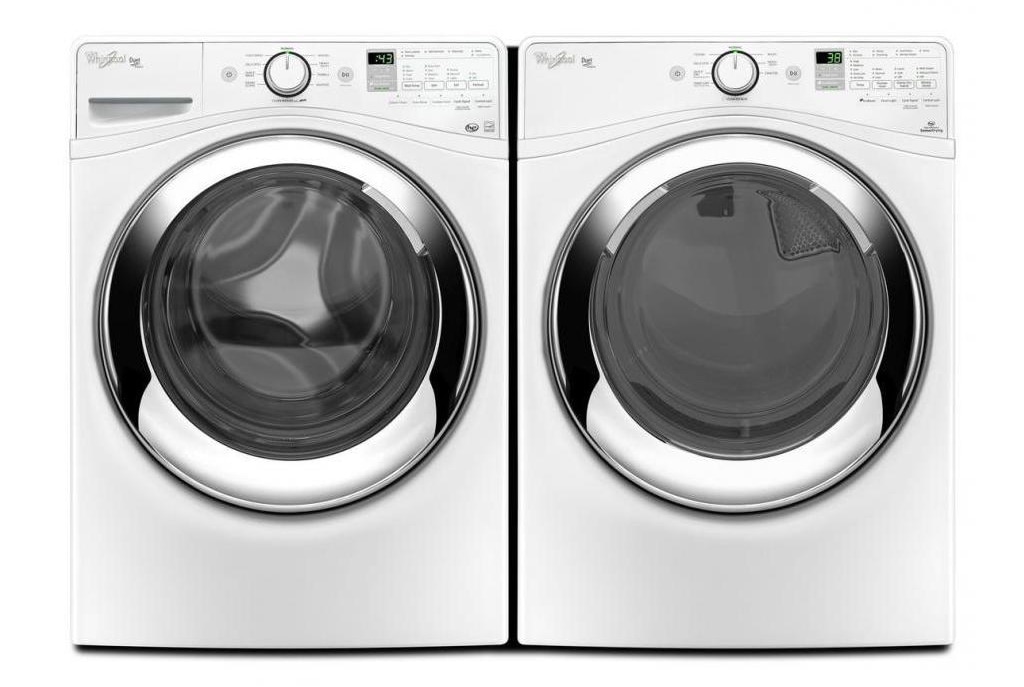 Care and Maintenance
Newer electric blankets are usually machine-washable, but most are not machine dryable. Unplug wires and follow the manufacturer's instructions for cleaning. To ensure the safety and longevity of your heated blanket, check the electrical cord, connectors and wires on a regular basis.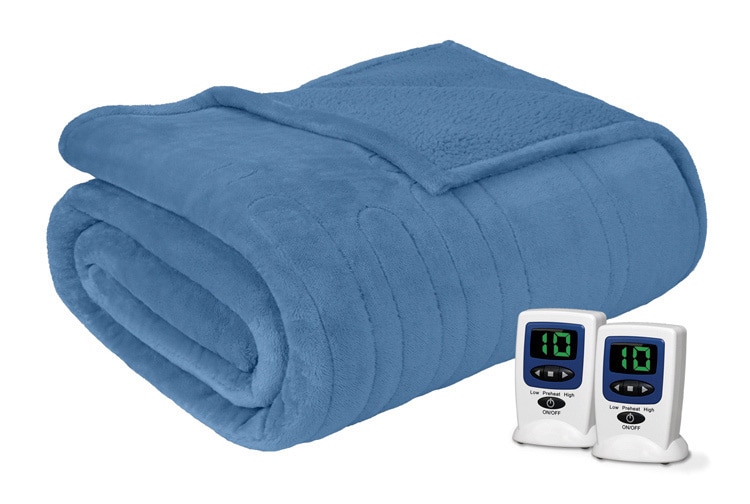 Features
Plug Location - Electric blankets usually have the connector in the middle or corner of the bottom edge. Depending on your outlet location, you may need to pay particular attention to the cord length and position.
Timers - Heated blankets can have more benefits than just keeping you warm. Heat can help relieve muscle and joint pain associated with some medical conditions. Having a timer feature is ideal for when you need to apply heat to sore body parts for a certain amount of time or if you don't want to wake up hot in the middle of the night.
Heat Settings - A heated blanket with multiple temperature settings is key to regulating heat. Most blankets have three to five settings, however there are some that have up to 20. That may seem excessive, but when you find a temperature that's just right, you'll be glad you went the extra mile.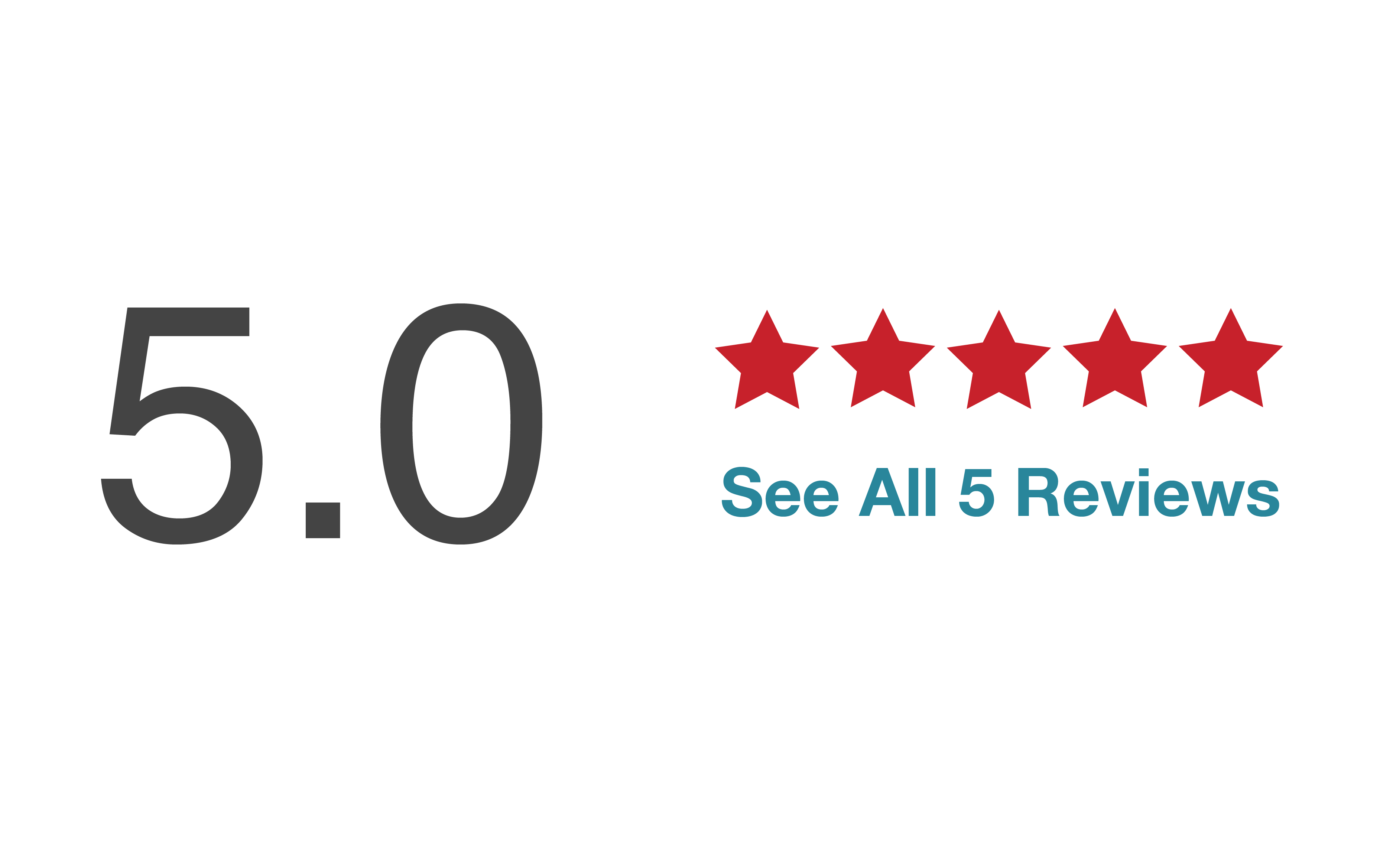 Warnings and Other Considerations
UL Certification - Underwriters Laboratories, an independent safety testing organization, will give their seal of approval in the form of a UL Certification. This certification proves that UL has tested the product and has deemed it safe for use. Not many companies advertise this certification in a conspicuous place, however most name brands currently on the market are UL certified.
Auto Shut Off - Electric blankets have a knack for inducing naps. To avoid overheating and injuries, look for a heated blanket with an auto shut off or timer feature.
Customer Reviews - Most manufacturers will list specific benefits and features, which should be considered before purchasing. However, some of the best, and unbiased, information comes from reading customer reviews.
Jennie is a lover of all things comfortable. She lives in Salt Lake with her super cool husband, deaf mini Aussie, and the oldest lab-chow ever. She is a DIY-er, crocheter, organizer, and gardener.