Best Decor Items to Register For
by Emily Harrison
Published February 28, 2013 | Updated August 14, 2015
A wedding registry is one of the first things you and your fiance should organize after getting engaged. It's a great way to let your friends and family know what the two of you will want and need as you start a life together after the wedding. To help you create your own personalized registry, use this list of some of the most popular decor items to register for.
Register for These Decor Items: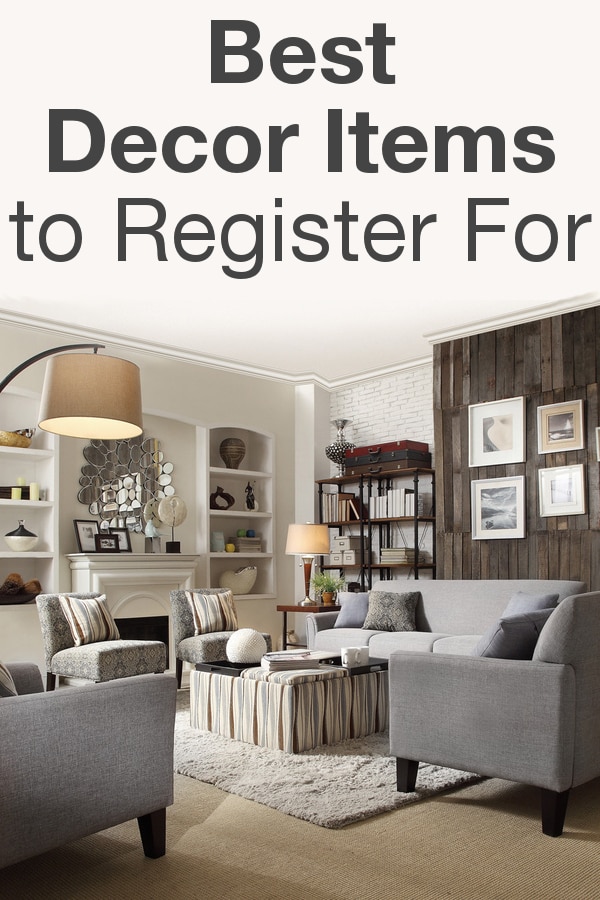 Start Your Wedding Regsitry ▸
Bedding

You and your intended may already have bedding, but that doesn't mean you shouldn't register for more. You will want to have some extra bedding for a guest bed, or you may want to upgrade your own bedding. Register for a new set of high thread count sheets or an oversized down comforter. A great way to brighten a room is with a chic new duvet cover, blanket, or throw. This will be your new home together, and it will be fun to make it feel new and fresh.

Rugs

When it comes to decor items, area rugs are always a registry favorite. Not only do they improve the look of any room, but they also help protect your flooring; if you have hardwood floors, the rugs will reduce the scratches from your furniture. Area rugs also provide insulation in the cooler winter months and give you a bit of comfort from the hard floor. If you have carpeted floors, don't think you won't need rugs. They help to protect the carpet in high-traffic areas: A runner in the hallway will both look fantastic and save you money on carpet cleaning.

Furniture

Since you are setting off on a new life, you will want new furniture to decorate your future. Don't be afraid to register for that couch you've had your eye on. One of your guests may want to spoil you on your wedding day. And, of course, you will also want to register for the smaller furniture items; things like arm chairs and ottomans are always a solid choice. If you have a patio or outdoor area, register for some outdoor seating. You will be grateful when you and your future spouse are enjoying your coffee in the fresh morning air.

Lamps

Lighting is a fantastic idea for your gift registry because lamps and sconces are usually a smaller gift that more people can afford, and lighting is definitely necessary in your home. Make sure you register for a few floor lamps for your front room and a couple of table lamps for your bedroom or study.

Decorative Accessories

These small decor pieces are the items that aren't really necessary, but help your house feel like a home. You'll want to register for a few photo frames in which you can keep your wedding and honeymoon pictures. Get a few throw pillows to help soften up a bed or couch. If you like fresh flowers, register for some vases, so you can keep them around the house. And don't forget to decorate your walls: Make sure you register for clocks, wall mirrors, and a few pieces of artwork to brighten your rooms.