Setting up a comfortable and easily accessible reading space will encourage your children to explore the wonderful world of books. When looking for a bookshelf, a good rule of thumb is to have low-to-the-ground storage so children can easily reach their favorite books without parents worrying about the furniture tipping over. No matter which bookshelf you choose, remember you can never go wrong helping your child discover a love of books at a young age.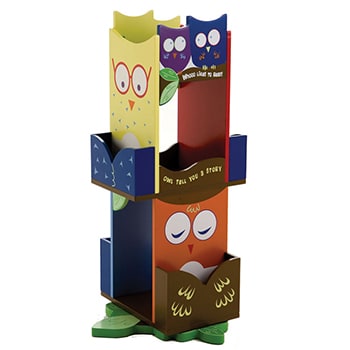 Revolving Bookcase
If space is an issue, a revolving bookcase is the way to go. A rotating bookase maximizes storage capacity, giving you plenty of space to store a growing book collection. Many revolving bookcases made specifically for children feature fun themes to match the style of your child's room.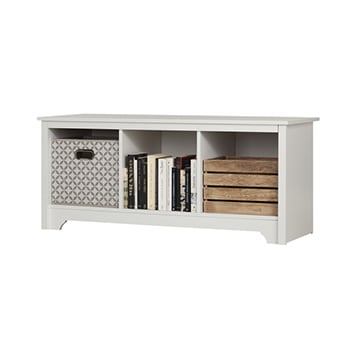 Storage Bench
Storage benches can be used for both storage and seating, and they are also a great option for organizing children's books. You can place books on the seat and use it as a shelf for children who are too small to reach into the bench. The best thing about storage benches is they are low enough to the ground that even toddlers can grab their favorite books with ease.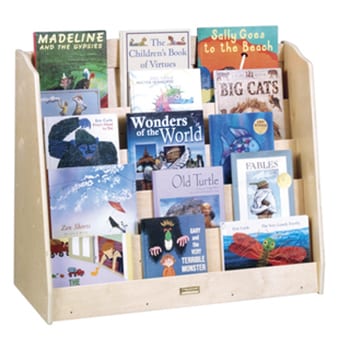 Book Display
This type of kids' bookshelf allows you to display the entire cover of the book, which is a great way to entice young readers. There's nothing more tempting for a young reader than colorful illustration winking at them from a bookshelf. It is also convenient way for young kids to grab books and effortlessly put them back, which means a cleaner bedroom.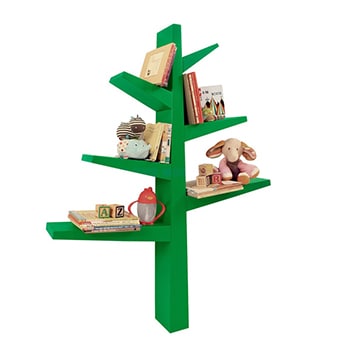 Tree Bookshelf
Add a touch of imagination to your child's room with a tree bookcase and watch their love of books grow. This fun and functional design offers plenty of space to hold books and toys on its branches. Because of its design, this bookcase will need to be mounted to the wall for security.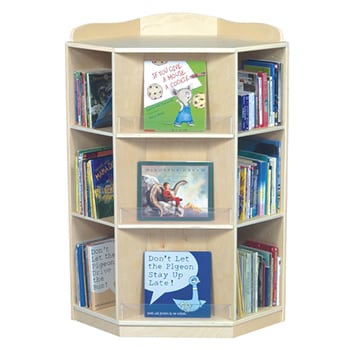 Corner Bookshelf
Do you want to increase space in your child's bedroom without having to rearrange the whole room? A corner bookshelf will do the trick. Keep books and toys on lower shelves for child-friendly access, and add decor or other storage on the top shelves. This option offers plenty of storage while taking up minimal space.
Katie isn't just a creative home organizer, she's also a photographer and mother. In her free time, she enjoys exploring and taking pictures in the beautiful Utah mountains with her family.