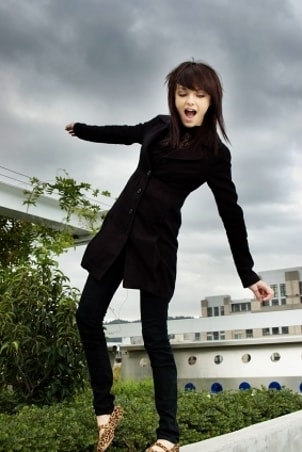 For a touch of glamour any day of the week, consider black diamond jewelry. Black diamonds are stunning in a range of jewelry styles, from black diamond rings to black diamond necklaces. Black diamond jewelry may feature black or grey stones; all black diamond jewelry is neutral, eye-catching and modern. This diamond jewelry shouldn't be kept hidden in a jewelry box, waiting for the next formal event. Wear your black diamonds during the day to add elegant and edgy shine to all of your outfits. Use these tips to wear fine jewelry featuring diamonds with casual ensembles.
Black Diamonds for Every Day:

Whimsical pendants: Add a pendant to any outfit and you have a personalized look. Black diamonds add a lot of character to a piece of fine jewelry. Animal pendants, yin yang symbols and peace sign baubles look fantastic when decorated with black and grey diamonds. These pendants can easily be layered for a trendy look. Consider whimsical pendants when shopping for black diamond jewelry to wear daily.

Stud earrings: Black diamond earrings add contemporary style to everything you wear. Black diamond studs are incredibly versatile. When you want to add just a touch of shine and elegance to a casual outfit, consider black diamond studs. Collect black diamond studs in a variety of shapes and sizes and you'll always have something cool to wear on your ears.

Cocktail rings: Cocktail rings are very trendy at the moment, and you can easily wear these black diamond rings with jeans and other casual pieces. Black diamond cocktail rings are available in such a wide range of artistic fashions. You can really choose the cocktail rings that express your style best. Sleek solitaire rings are uncomplicated and elegant, while pave black diamond rings feature a range of fresh designs.

Bands: If cocktail rings aren't your style or if they don't always fit your mood, consider black diamond band rings. Eternity bands and more elaborate band rings with black and grey diamonds are fun and understated. You can wear a black diamond band every day as your signature piece or layer black diamond band rings with other rings to create an artistic and innovative jewelry look.

Buy Black Diamond Rings
Back to Guides Directory