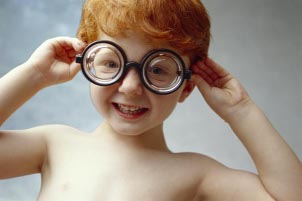 Make bathroom decorating a creative and enjoyable experience for your children. Use their favorite hobbies, colors and critters as inspiration for their bathroom decor. If you are decorating a kids' bath on a budget, use paint or bright towels to give the old bathroom a new look. Start with an attractive bathroom accessory such as a vibrant shower curtain and choose bathroom decor to match. If several children will be sharing the space, choose gender-neutral themes and colors.
Kids' Bathroom Decor:

Eco-friendly decor. Turn your child's bathroom into a healthy space by using eco-friendly decor and accessories. Buy organic cotton bath towels, bath mats and shower curtain. Splash the walls with a bright, fresh hue using nontoxic, low-VOC paints. To add to the nature-inspired space, use vibrantly colored soap dishes, toothbrush holders and other bathroom accessories in frog, bug and other critter shapes.

Ocean life theme. Make bath time fun for little ones by decorating with a colorful underwater theme. Hang a shower curtain depicting sea life, such as whales, fish and sea shells. Buy towels and bath mats in various shades of blue. Liven up neutral-colored walls by placing a sea-themed border around the top of them. If you are artistic, paint an underwater mural on the walls as a special touch; use mosaic tiles to create murals featuring sand dollars, starfish and seahorses in the shower or around the bathtub. For a girl, decorate using a mermaid theme; use shark decor for boys.

Ladybug-inspired design. If several young children will be sharing a bathroom, choose gender-neutral decor, such as a whimsical ladybug theme. Hang a shower curtain featuring red ladybugs and buy red and black towels. Set out a ladybug-shaped bath mat and place a ladybug-themed border around the top of the bathroom walls. Use a green leaf-shaped soap dish.

Sky-inspired decor. Another gender-neutral decor idea is a cloud theme. Create a peaceful space for your child by painting the walls a soft blue shade, and then make cloud shapes using white paint and sponges. Use fluffy white towels and cloud-shaped bath mats. Add bright colors to the room by choosing a shower curtain with a rainbow design or use bath accessories with bird or airplane motifs.

Buy Bath
Back to Guides Directory