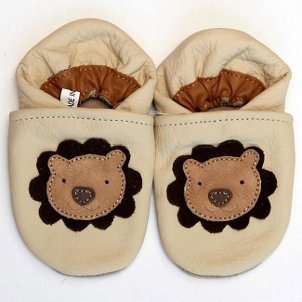 Whether you're buying baby clothes for your own bundle of joy or helping a friend get ready to welcome a new family member, it's fun to shop for baby gear. Infant clothing is some of the cutest, but buying baby clothes of all sizes can be a satisfying shopping experience. If you're not sure where to start, then read on for tips on the best baby clothing for babies of all ages.
Buying the Best Baby Clothes:

Bodysuit: Bodysuits are the most common and most versatile pieces of baby clothing. Available with either long or short sleeves, they can be worn alone or layered under other clothing. With no extra pieces to be tucked in, babies can roll, crawl, scoot and scramble to their hearts' content without accidently undressing themselves. Look for a bodysuit with snaps between the legs for easy access to diapers; a blowout situation is no time to be fussing with complicated clothing.

Socks: Babies aren't old enough to tell you when they're feeling chilly; they need you to make sure they're properly dressed for whatever weather comes their way. Small socks are an easy way to keep toes toasty warm and protect little feet from bumps and bruises as they're exploring.

Hats: Baby hats go hand in hand with socks; they add an extra layer of warmth to delicate heads. All humans lose heat through their heads, and babies, proportionally, have a lot of head through which to lose heat. Until they're approximately six months old, babies have a hard time regulating their body temperature, so if it's chilly outside, make sure to bundle them up. Hats are also an important accessory in the summertime when hot sun can burn a baby's head; make sure to keep little heads covered until hair grows in for protection.

Shoes: Baby shoes, while not immediately practical, are a welcome addition to any collection of baby apparel. Shoes, however small, can tie an outfit together, making them popular for photos and social events. Some parents believe in dressing their little one for the activity at hand, even if junior won't be participating, so tiny hiking boots, sneakers and loafers are readily available. As your little one begins to walk, shoes become more important for protection and stability.

Buy Baby Clothing
Back to Guides Directory