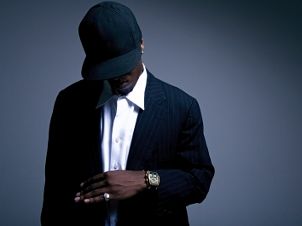 Add a punch of color to any outfit with men's gold rings. Stylish and luxurious gold rings can be layered or worn one at a time to convey your personal style. Buying gold rings doesn't mean spending a fortune on jewelry. Plenty of men's rings give you the value and look of gold for less. Consider these tips to save money on men's gold jewelry.
Affordable Men's Gold Rings:

Gold-plated rings: Gold-plated jewelry gives you the look and significance of gold jewelry without the high price tag. It really isn't necessary for men's rings to be solid gold all the way through. Gold is often plated onto sterling silver and other high-quality base metals to create affordable, fashionable rings in a variety of styles. Gold-plated rings are available in yellow gold, white gold, and rose gold. Try a few different inexpensive gold-plated rings for your collection. Wear yellow, white, and rose gold rings with silver and gold jewelry in a variety of styles.

Stainless steel rings with gold details: Two-tone rings are very easy to wear because they match everything. The best and most affordable two-tone rings are made of stainless steel and have gold detailing. Stainless steel is a very durable industrial metal with a sleek look. Stainless steel is more affordable than tungsten and titanium, but it gives jewelry the same modern style. Stainless steel and gold jewelry is available in many different fashions. Designs may be tribal, vintage, or contemporary. Look for stainless steel rings with gold designs if you want some budget-friendly men's gold jewelry.

Stackable gold ring sets: Buy a set of gold rings to save over buying each ring individually. Stackable rings come in many different styles, and some sets include rings in two or three different colors for texture. Stackable gold rings can be worn with many of the rings you already own. Some stackable gold rings have sparkling gemstones and intricate details.

Goldtone industrial metals: Durable, inexpensive metals, like stainless steel and tungsten carbide, are sometimes available in a goldtone color. With these rings, you can get the color of a gold ring along with the durability and small price of an industrial metal ring.

Buy Men's Rings
Back to Guides Directory