A bedroom is a personal space meant to help you relax and get some shut-eye. It also serves as storage for personal items like clothing, keepsakes, and books. Whether you're starting fresh or ready for a furniture update, it can be challenging to decide what you actually need. No matter if you prefer retro Mid-Century Modern style or the relaxed feel of a Coastal home, every bedroom should begin with the basics. The choices are endless with bedroom furniture, so start simple, and then make it your own.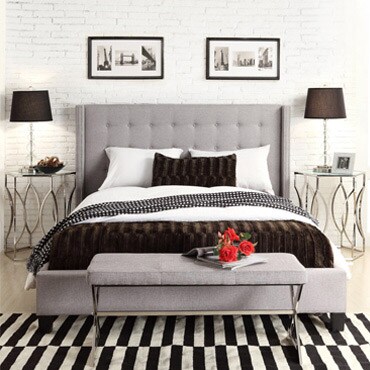 Beds
Aside from the mattress, the bedframe is the single most important piece of furniture in your bedroom. First, decide on what bed size you want, and then measure your room to ensure it will accommodate the size. Even if you think you could fit a California king bed in your room, you have to remember to leave space for other bedroom furniture. If you have a small room, a twin- or full-sized bed will leave you with space to move and won't make your bedroom seem too small. It's also important to consider your own decor taste and sleeping style. For example, if you're tall or like to stretch out when you sleep, a platform bed without a footboard fits your preferences while providing a modern look.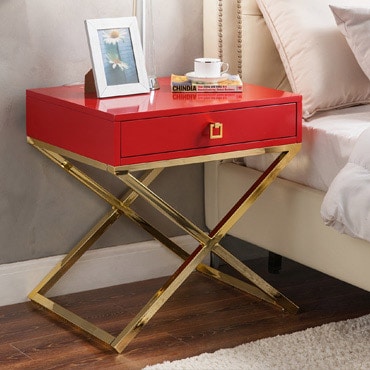 Nightstands
Nightstands are great for both storage and style. This is the spot where you can keep your reading light, glasses, remote, and books handy. You don't have to purchase nightstands to match your other bedroom furniture. In fact, nightstands provide a great opportunity to add a pop of color or make a style statement in your bedroom. Ideally, the top of your nightstand should be even with the top of your mattress. Look for a sturdy nightstand with drawers or a built-in cabinet to provide extra storage options in your bedroom.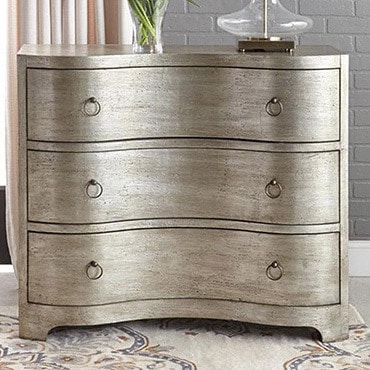 Dressers
If you don't have a large closet with plenty of hanging space, you might rely on your dresser to house your clothes. If you do have space to hang clothes, consider a small dresser that will keep undergarments, socks, and other basics in line. A tall, slim chest of drawers that will fit easily in a corner is a great piece of furniture if you are working with a small bedroom.
Pro tip: A large dresser can double as a vanity. Just hang a mirror above the dresser, and your DIY vanity is good to go.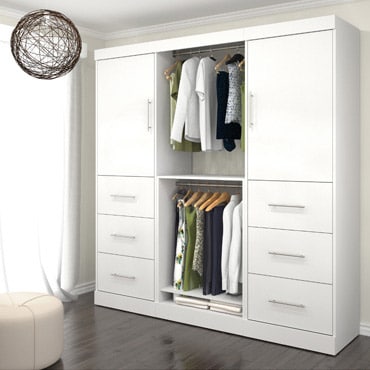 Armoires
No closet? No problem. Choose an armoire or wardrobe to give your clothes a place to hang. An armoire typically features a clothing rod behind double doors and drawers built into the base. This is a great solution for especially tight spaces where you might not have room for either a closet or a dresser. An armoire also makes a great storage addition to keep extra blankets and bed linens in a guest bedroom.
Olivia feels strongly that a bedroom design can make or break your quality of sleep. She's set up and arranged many bedrooms in her life, so she feels inclined to impart some knowledge. When she isn't being incredibly picky about her own bedroom decor, Olivia can be found exploring Salt Lake City yard sales and hunting for the city's best dirty chai latte.