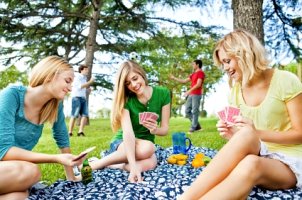 Whether you're a long-time fan of games, toys and hobbies or are a beginner, it's always a good idea to have the basics within easy reach. A comprehensive collection of toy, hobby and game supplies will make sure that you're sufficiently prepared for whatever activity you feel like doing. Keep reading for a list of suggestions for basic toy, hobby and game supplies for your home.
Essential Games and Toys:

Toys Supplies: Many of today's kids' toys run on batteries. Make sure you have spare batteries for when the toy starts to run low on power. Double check to see how many batteries the toy requires and check for what size you'll need when you purchase the toy. Playtime will never get interrupted when you have a fresh supply of batteries on hand for all your kids' toys. Another good item to have on hand is a sewing kit. Accidents can happen during playtime, and sometimes it's the toy that ends up hurt. Keeping a sewing kit on hand is a good idea in case a favorite stuffed animal gets torn. Use your needle and thread to sew up a tear in a favorite stuffed animal as soon as possible to keep it from getting bigger. Closing the hole quickly also helps to keep the toy's stuffing from falling out. One way to keep toys from getting damaged is to store them in boxes or bins when your child is finished playing with them. Some toys come with small parts. Make sure that you have a designated storage bin to keep these small parts and pieces from getting lost. A storage bin is perfect for small building blocks, doll clothes and action figures.

Hobby Supplies: Glue is an important item to have around whether it's in liquid or stick form. There are many options available, ranging from plain white school glue to wood glue and even superglue. Whether you're trying to fix something that broke or you're adding the final touches to your hobby masterpiece, you'll want to make sure that you have enough glue to finish your project. Make sure you store it properly as well. Few things are more aggravating then reaching for your glue container and finding that it's all dried out. Another vital item you'll want to have enough of is paint. Finding yourself short of a specific color in the middle of a project can be frustrating. Make sure that the lids are secure when you put them away in order to prevent leaks. You'll also want to make sure you have a good supply of paint brushes. Keep a variety on hand to make sure that you have the right size. You could also try a new look and start experimenting with different types of paintbrushes.

Game Supplies: You don't want to cancel your weekly game night just because you don't have enough playing cards. Invest in a few back-up decks in case of emergencies. The same goes for dice. Many board games require dice, and sometimes it's easy to lose those little things. Keeping several sets of back-up dice on hand means that you can play your favorite board game any time, day or night.

Buy Toys and Hobbies
Back to Guides Directory