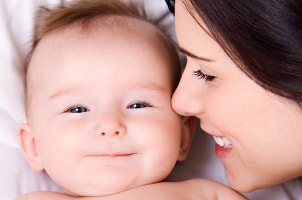 Adding a member to your family is a major event, whether it is your first child or your sixth. When preparing for a new baby, there are many things you need to do. Shopping for baby accessories is a major part of the process. Many different baby accessories are available for purchase, and it is important to narrow down the field to find the ones that will be most helpful for you and your growing family.

Sleeping accessories. During the first few months of your baby's life, sleep will likely become more of a focus than before your baby was born. Baby accessories that make your life easier by helping you and your baby sleep are important for the first several years of your baby's life and beyond. You may already know the type of bed you want to purchase for your baby, but keep in mind that there are many options, from portable cribs that can go anywhere to co-sleepers that can sidecar on your bed for convenience and bonding. If you choose to have your child sleep in his own room, opt for a baby monitor that will keep you in touch with him throughout the night. Audio and video baby monitors are both available.

Feeding accessories. Whether you choose to breastfeed or bottle feed, there are several feeding accessories that are essential and some other items that will make feeding time easier. Bottles, formula, breast pads, bottle cleaners, bibs and burp cloths are some of the basic feeding accessories that are available. You might also consider purchasing a breast pump, a high chair and a breastfeeding pillow.

Transportation accessories. Traveling with your baby will be different than traveling by yourself. The right transportation accessories can make going out with your baby simple and efficient. The most important baby transportation accessory is a top-notch car seat. You will also want to purchase a quality diaper bag for all of baby's necessities. Consider purchasing a stroller, a baby carrier or a sling as well. Combination units that contain a car seat and a stroller are also available.

View All Baby
Back to Guides Directory