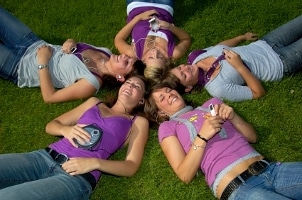 Digital music used to be all that MP3 players were used for. Music players were seen as a convenient replacement for portable CD players. Now these music players are adding new features to become full-fledged portable media players. As you search for new portable MP3 players, watch for some of these advanced features.
Next Generation MP3 Players:

Digital audio recording: Certain portable MP3 players will allow you to record voice memos and music through a built-in microphone or an external mic through a line-in connection port. You can then transfer your digital audio recordings from the MP3 player to your computer for storage, editing or e-mail.

Wireless and Bluetooth: Wi-Fi enabled MP3 players can allow you to connect to the Internet in order to download music and video. Certain media players include full Web-browsing capabilities. MP3 players with Bluetooth give you many options for connecting with other Bluetooth devices, including your laptop and wireless headphones.

HDMI out: Now that you can store HD movies and TV shows on MP3 players, you might want to take advantage of that detail by watching on a larger screen. With an HDMI-out port, your MP3 player can act as the video source for your HDTV.

Apps and games: If your MP3 player allows it, you can download apps from online music and software libraries. Play games, find useful programs and connect to social-networking sites through your media player using app functions.

File compatibility: Every MP3 player supports at least a few digital audio file formats. Advanced MP3 players will support even more audio and video formats, in addition to text, PDF and HTML files. With a sizeable display, you can read certain e-book formats on some MP3 players.

Touch screen: You won't find a touch screen on all MP3 players, but more advanced features can be more easily accessed through touch displays. Wide touch-screen MP3 players also allow you to watch video comfortably.

More ports: A 3.5-mm headphone jack is pretty standard for all MP3 players. Look for HDMI, USB and memory card ports for added functionality and improved compatibility between your MP3 player and other devices.

Buy MP3 Players
Back to Guides Directory