Whether you're a novice or a seasoned traveler, keeping your passport, ID, and tickets together in one place is both smart and convenient. Think of the time you'll save at ticket counters and security lines when you're not rummaging through your bag looking for everything you need. Accessories for travel documents vary in their design and function. With our guide, you'll be able to find one that works best for you.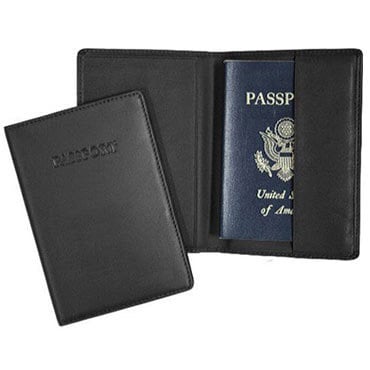 Passport Cover
Basic passport covers come in either a simple sleeve design that protects your passport, or a book style that makes opening your passport easy while still protecting it. The book design is basic yet effective. It both safeguards your passport and makes it easy to find when you slip it into your backpack, purse, or coat pocket. To make your passport cover even easier to spot, consider patterns and prints in bright colors.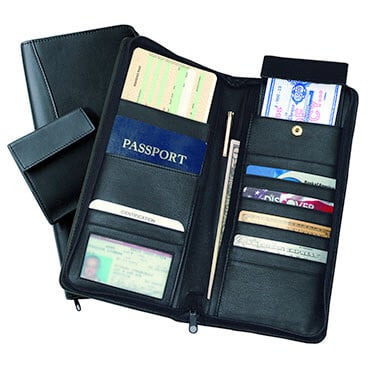 Travel Document Case
A travel document case is ideal for frequent travelers. Not only does it protect your passport, but its length allows you to carry and organize airline tickets, reservations, credit cards, identification, and cash. Travelers who want their document case to match their luggage can choose high-quality leather cases in multiple colors and finishes.
Travel Tip
Keep pickpockets away with smart travel practices. Keep your passport in a secure place like an inner breast pocket in a jacket or a bag tucked under your arm. Also, make copies of all your documents and keep copies in your hotel room and at home in case you lose the originals.