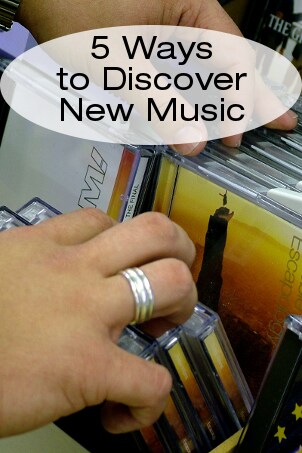 Audiophiles are obsessed with finding new music, but even a casual listener gets tired of the same old songs now and then. Whether you're looking for something that is similar to what you already like or you want to discover something that you've never heard of before, use these tips to start exploring.
Broaden Your Taste in Music:

Explore within your favorite genre. Every music category is constantly evolving, even while staying true to the foundational riffs and melodies that characterize the genre. Simply by browsing through your favorite category, you may find new artists and albums that really break the mold when it comes to blues, folk, rock, or hip-hop.

Read about your favorite artists' influences. No artist is an island; all musicians carry with them a history of music they have loved, which they keep returning to for inspiration. Many of the intangible qualities that you love about one group's work may be borrowed from or built upon the work of previous artists that you're likely to love.

Check for new music from familiar names. Some artists are prolific in the amount of work they are able to put out. Whether they're releasing a new album, remixing old hits, or collaborating with other talented artists, your favorite artists' new releases give you a chance to see how they have evolved and what direction they'll be going in the future.

Pick up boxed sets and special releases. Usually, boxed-sets are compilations of greatest hits by a band with a few special features. Ideally, these boxed sets will include never before heard tracks and interviews that will give you even more insight into the group. You may even get video of live performances or music videos in certain collections.

Don't be afraid to take a chance on classics. New music only has to be new for you, so classic albums and releases that are a few years old can be just as exciting as if the album dropped last week. Older music has also been time-tested; otherwise, it wouldn't still be around. You may just find a new favorite artist whose entire career's worth of music is just waiting to be discovered.
What Do You Want to Do Next?

Shop New Music Releases
Shop Top 100 in Music
Shop All Music
See All Guides
Read More Entertainment Guides
Learn More about Music