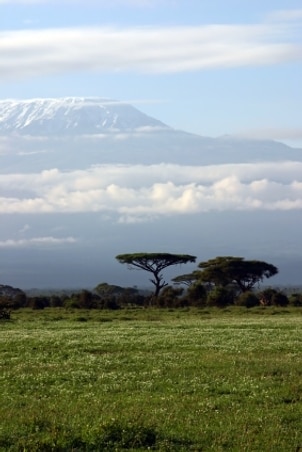 Earth Day happens every year on April 22. It's a day to celebrate, preserve, and learn about nature and the environment. Even though making a difference takes more than one day a year, Earth Day is a day to remember and redouble your efforts, or maybe it is the day you decide to go green.
Celebrate the Earth:

Clean up: The great outdoors are the most beautiful when they're free of litter and debris. Organize a family or neighborhood trash clean-up project along a trail or roadside and spend the day picking up litter, fallen branches, and dead plants. Not only will the trail or roadway look better, but you'll also be removing trash that can contaminate the soil and water, harm animals, or be a wildfire hazard.

Plant a tree: Plants, and especially trees, absorb carbon dioxide from the atmosphere and release oxygen. On top of that, plants help maintain proper water levels in the soil and prevent water evaporation. Do something good for the environment and help beautify it by planting a vegetable or flower garden, trees, or low-water greenery in your own yard or a local park.

Learn: The more you know about the environment, the better equipped you will be to preserve and protect it. Look for Earth Day lectures, demonstrations, and classes in your area and attend those that interest you most. If you can't make it to an event, pick up a book about the environment or green living.

Support: Make sure you support organizations and businesses that support the environment. This can be as simple as shopping local and buying organic, or it could mean a trip to a national park. Many businesses focus on practices that promote sustainability, and others donate a portion of their proceeds to the environment.

Volunteer: Look for groups in your area devoted to conservation and protecting the environment and volunteer for the day. Many of these groups even hold special Earth Day events, like planting trees, building trails, and holding seminars. Find a group you would like to support and ask about any volunteer opportunities they may have available.
What Overstock.com Is Doing:

Support: We are committed to limiting our impact on the environment in the local and global communities in which we operate. Our environmental commitment goes beyond offering consumer products that support an eco-friendly lifestyle. As part of our business model, we have and will continue to implement measures to reduce our environmental impact and lower costs, so we can continue to provide savings to our customers and suppliers.

Actions being taken: We are increasing our ability to recycle, eliminate e-waste, and reduce energy consumption and carbon dioxide emissions. Not only are we dedicated to reducing our impact; we are moving forward to partner with nonprofit conservation groups to help protect the environment and wildlife, something very important and close to us and our employees. We also offer our employees education and incentives to support eco-friendly lifestyles and communities.

A word from Overstock.com Chairman and CEO Patrick Byrne: "Overstock.com wants to do its part in protecting the environment. We are making a concentrated effort to limit our environmental impact and make the planet a better place."
What Do You Want to Do Next?

Learn How Overstock.com is Going Green
Shop for Worldstock Products
See All Guides
Read More Go Green Guides
Learn More about Green Living