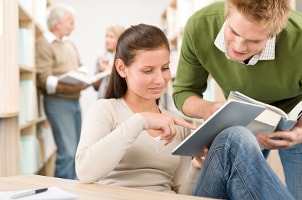 Tablets are fast becoming the ideal alternative to laptops for Web browsing, games and multimedia functions. If you're looking at tablet PCs, you should know that the comparison points for them are somewhat different from laptops and other portable devices. Here are some features you'll want to keep in mind while comparing similar devices.
Tablet Features:

Operating systems: Tablet PCs, like smartphones, use one of several competing operating systems. All of the following operating systems have different versions, which enable different functionality for your tablet, and all feature downloadable apps.

Table Operating Systems:

Android: One of the most common operating systems for mobile devices, Android gives you access to a huge number of apps and supports open-source development for its software and features.

iOS: Apple's operating system for the iPhone, iPod and iPad gives you access to hundreds of thousands of downloadable apps using Apple's signature multi-touch gestures.

Windows 7: This version of the Windows OS has multi-touch support for tablet touch screens and many of the standard features you're used to seeing on Windows PCs.

BlackBerry OS: This OS notably features easy synchronization with many corporate software suites, including easy synchronization of e-mail, contacts and calendar data.

Design: Several tablet designs are on the market currently, the slate tablet design being the most common. You can also find convertible notebook designs that include a keyboard and a swiveling touch-screen, detachable tablets with keyboard docking stations and multi-screen folding-booklet designs. Each design aims to add different functions that will fit the way you work or play in different ways.

Screen size and resolution: Along with tablet design, screen shape, size and resolution also vary. While regular computer monitors have mostly conformed to a 16:9 aspect ratio, which is similar to widescreen TVs, tablet PCs vary widely in their ratio of width to height. Screen size (measured diagonally) ranges from 7 inches to 12 inches, with resolutions as low as 800x480 to 1280x800 pixels. Many computer monitors exceed these resolutions, but the smaller screen size means you don't need as high a resolution to get the same picture quality.

Weight: Most tablets are very light, though some will weigh as much as a small laptop, depending on the screen size and tablet design; many weigh less than one pound.

Storage space: Almost all available tablets have a certain amount of onboard storage, with anywhere from 8 GB to 250 GB, with 16GB to 64GB being the most common. How much storage you'll need depends on the music, movies, games and apps you plan on storing on your device. Many tablets work easily with cloud storage, too, so onboard storage may not be as much of an issue.
Special Promotion:

Overstock.com is offering the Asus Eee Pad Transformer tablet at the low price of $399, while supplies last. Consider all the features and see if the Transformer is the tablet for you. At only $399, it's a deal you won't want to ignore.

Buy Tablets
Back to Guides Directory