5 Fun Summer Activities for Kids
by Emily Harrison
Published June 15, 2010 | Updated July 17, 2015
Summertime is full of activities for kids. Whether your children are on summer break or are still in preschool, there are a lot of ways for them to make the most of the hot weather. Here are five fun ideas to keep your kids busy and happy this summer.
Fun in the Sun: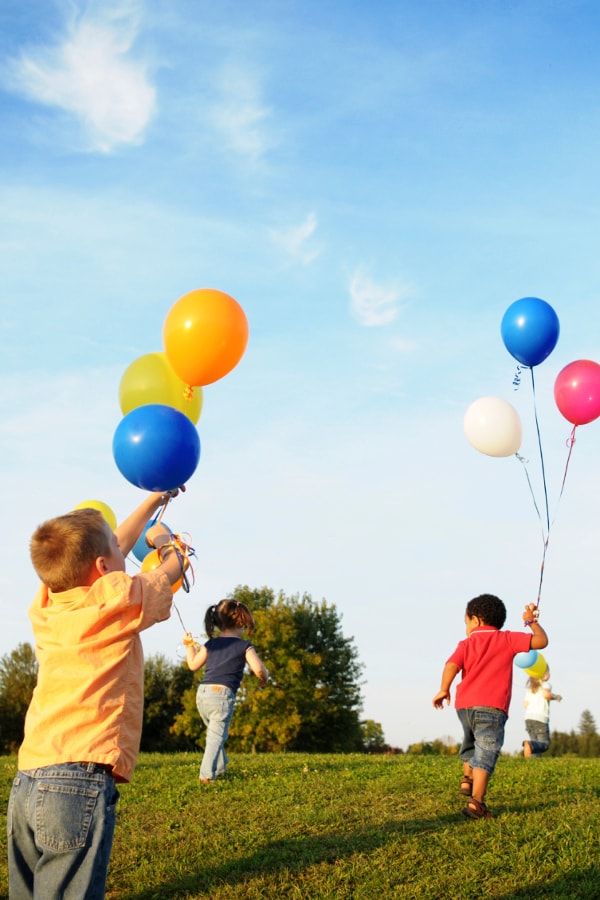 Shop Toys & Hobbies ▸
Swimming

Temperatures soar in the summer, and kids are always looking for ways to cool off. Take your children to your local pool: Not only is it a great time, but it's also wonderful exercise. A few water toys can make it even more fun. If they don't know how to swim, enroll them in classes. If you don't have a pool near you, turn your backyard into your own water park with a sprinkler or two. Add some water balloons and water guns, and you have hours of entertainment on your hands.

Gardening

Not only is gardening a fun and rewarding activity, but it's also a great way to teach your kids about nature. Give your children a little space in your yard for their own garden or buy some flower pots they can use. Let your children decide what types of plants or flowers they would like to grow. Choose from vibrant flowers or their favorite fruits or vegetables; plants like tomatoes and carrots are easy to grow. Then help the kids plant the seeds and teach them how to care for the plants themselves. Once the fruits or vegetables have ripened, have a special family dinner where your little gardeners can enjoy the fruits of their labor.

Arts and Crafts

Keep little hands busy in the summertime with arts and crafts. This is the perfect indoor activity when the weather keeps children inside. Pick a few craft kits for kids, and then let your children pick which project they would like to work on. Working on crafts is a great way for the younger kids to develop fine motor skills, and all children benefit from the creativity the art projects inspire.

Camping and Hiking

Get your kids outside and allow them to appreciate the great outdoors by taking them on a hiking day trip. Give them a choice of easy trails and have them pick where they would like to go. Plan on having lunch along the trail, and have the kids help make sandwiches and put together snacks you can enjoy together. If you don't live close to any hiking trails, go camping in your backyard: Pitch a tent, make s'mores, and tell ghost stories.

Museum or Aquarium

Keep their imaginations engaged by taking your kids to a museum for the day. Natural history museums and aquariums are especially interesting to younger children. Taking children to a museum is a great way to teach them about local history or to show them interesting pieces of art. Check with the museums in your area. Most offer low-cost or free admission on certain days, and many even have summer programs for children.