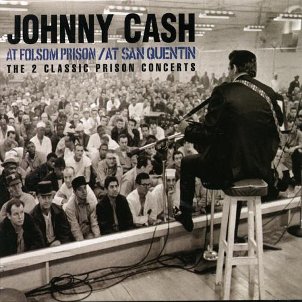 There are certain country music essentials that no country fan should be without. A handful of iconic artists have helped shape the genre, and no music collection is complete without at least a few classic country music albums. Here are five classic albums that will enrich anyone's country music library.
Unforgettable Country Music:

"At Folsom Prison" by Johnny Cash: One of the most iconic albums in country music history, Cash's live album was recorded at Folsom State Prison in 1968 and remains one of his most successful artistic efforts. Songs like "Folsom Prison Blues" were powerful hits, surrounded by controversy at the time they were released. The recordings carry a type of emotional weight and gritty feel that made Johnny Cash one of a handful of legendary country music singers. This album is a must for any classic country music lover.

"Someday We'll Look Back" by Merle Haggard: Known for his skilled phrasing and interpretive flexibility, Merle Haggard's talents make his performances prized and unforgettable to country music fans. This country music album, released in 1971, carries his number one hit, "Carolyn." It's no surprise that so many country music artists name Haggard as an influence for their styles.

"The Woman in Me" by Shania Twain: Her first album, "The Woman in Me," propelled Twain to instant fame on the country music charts and thrilled fans with girl-power anthems like "Whose Bed Have Your Boots Been Under?" and "Any Man of Mine." While she's hasn't been relegated to country music's past, her music is a definite classic for anyone listening to country radio in the last decade.

"Red Headed Stranger" by Willie Nelson: This concept album by Nelson made him one of the best-selling country music artists in history. Telling the story of a fugitive on the run, the album stuck Willie with a nickname and remains a classic country music hit.

"No Fences" by Garth Brooks: This is Brooks' best-selling album, which is significant for one of the most popular country music artists ever. Featuring his smash-hit country music songs "The Thunder Rolls" and "Friends in Low Places," this album is representative of his country rock style. No country music collection is complete without Brooks.

Buy Country Music
Back to Guides Directory