3 Steps to Pick the Best Range Hood
Range hoods are designed to help filter out smoke, steam, grease, and odors that cooking can send into the air in your kitchen. Range hoods come in several styles with different options, so it's important to pick one that will be functional and fashionable in your kitchen. Read on for tips on choosing the best range hood for your kitchen.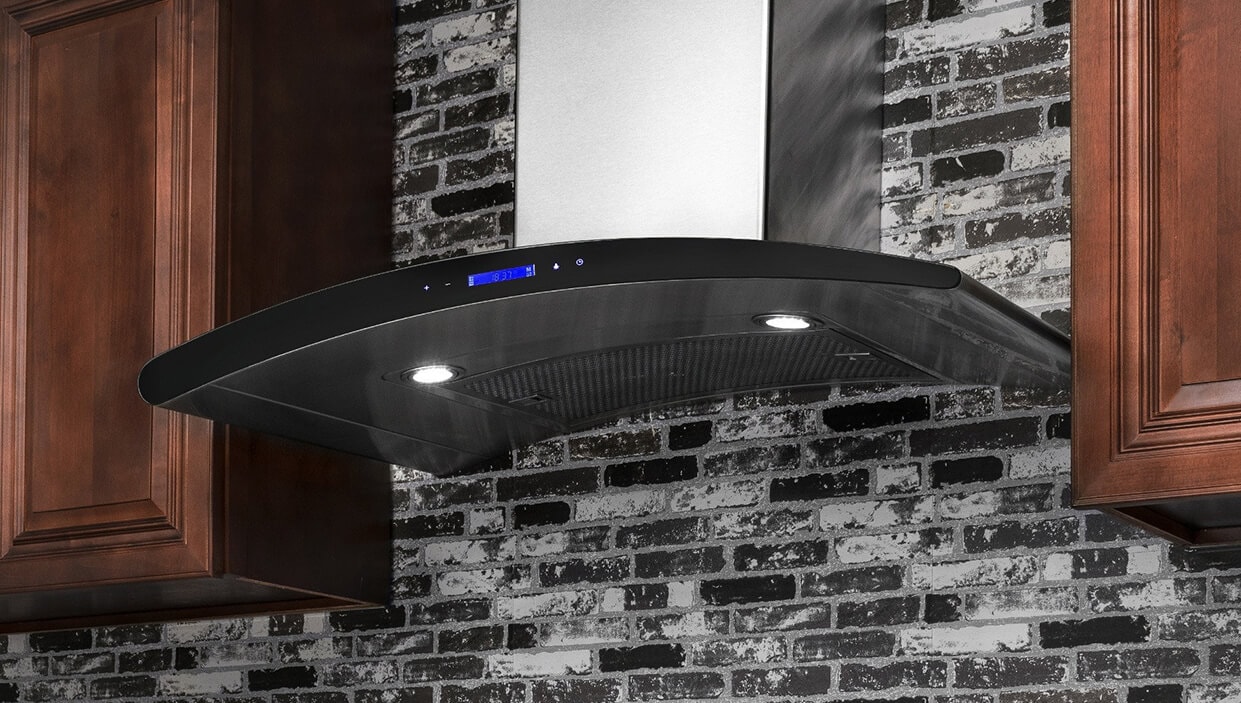 1
Know Your Options
First, decide where your range hood will be installed and if it needs ventilation ducts. If you don't have ventilation installed for a range hood and don't want to install any, you'll need a ductless range hood with a charcoal filter to circulate the air. You should also choose a hood with enough ventilation power to filter out the smoke, steam, or odors that occurs. The ventilation power of a range hood is measured in cubic feet per minute, and a hood with a rating around 400 CFM should be able to handle most cooking emissions. For larger ranges, gas ranges, or larger-than-average kitchens, you will want a higher CFM. Some high-end hoods might go as high as 2,000 CFM.
---
2
Get the Right Size
Pick a range hood that will fit in the area above your range. Many hoods are set against a wall and nestled between cabinets, so be sure to pick the proper width and depth for a seamless look. A hood should also not get in the way while you cook, so make sure that the hood doesn't hang too low or stick out past the counter so far that it becomes obtrusive. The same considerations should be taken for island range hoods.
---
3
Coordinate the Look
Your range hood will contribute to the overall look of your kitchen, so it's important to pick a hood that will complement your range and other appliances. Install a sloping, tent-like hood to go with a traditional kitchen, or consider the thin, rectangular-style hoods for a contemporary look. If your kitchen has a more modern feel, look for a range hood accented by a tempered glass border and LED lighting. Stainless steel range hoods are the most popular choice in any hood style, but there are also black or white hoods available to match your other appliances. Take a look at The Complete Kitchen Range Buying Guide to learn everything you need to know about kitchen ranges and their accessories to go with your range hood.
---
---