Get Ready for Cyber Monday 2019 Deals
Cyber Monday 2019 deals give you the opportunity to shop online for sales and specials that you may have missed out on during Black Friday shopping. Shop online the Monday after Thanksgiving to find some of the most amazing online shopping promotions and giveaways of the year. The Cyber Monday 2019 sale on Overstock.com will allow you to shop online for the best deals on 2019's top-rated laptops, Android tablets, iPads, TVs, and other electronics. You'll find great deals on the hottest toys of 2019 as well as the latest trends in jewelry and home decor.
Even if you did a lot of holiday shopping on Black Friday, remember that Cyber Monday 2019 sales oftentimes offer even better savings. You'll find everything on your Christmas shopping list, including Michael Kors watches, clothing, shoes, and handbags. If you're looking for new bedding or furniture, this is a your opportunity to save big. Don't forget: With these discounts, it's easy to spoil your loved ones with the hottest and most popular gifts of the 2019 holiday season.
We have low prices all year long, so when we have Cyber Monday specials, you know you'll be getting some of the best deals around. When you shop Overstock.com's Cyber Monday deals, you'll find brand-name gifts for everyone on your list. If you're having trouble finding the perfect gift, you can try our gift finder or pick up a few gift cards. So skip the mall, ads, and coupons and wait for the real sales. Shop the 2019 Cyber Monday sale on Overstock.com.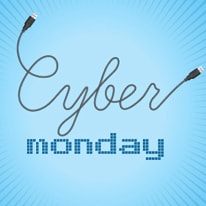 What is Cyber Monday?
The holidays are here, and among the decorations, Christmas music, and general cheer of the season is — you guessed it — shopping. It's the time of year when stores roll out their best deals and the sales seem to get bigger and better every weekend. Somewhere along the way, you've probably heard the term Cyber Monday and wondered, "What IS Cyber Monday?" We're here to answer your questions, and give you the inside scoop on why Cyber Monday Deals are your shopping dream come true.
Read More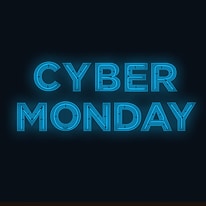 How to Find the Best Cyber Monday Deals
The Monday after Thanksgiving is the biggest online shopping day of the year, and it's also when you'll find the hottest deals. Gear up for Cyber Monday sales to find deep discounts on electronics, jewelry, toys, furniture, and more. Stay connected with your favorite retailers, and you'll be ready to snag all the best Cyber Monday deals on your favorite products.
Read More