Blockchain: Trust Through Technology
Overstock was introduced to blockchain technology in 2014 as the first major retailer to accept bitcoin. See how Overstock's CEO, Patrick M. Byrne, is using blockchain today to prevent institutional mischief around the globe by providing trust through technology.
Patrick Byrne Predicts the Future of Bitcoin and Blockchain in 2014
Watch Overstock.com CEO Patrick M. Byrne share his prophetic 2014 predictions on the world-changing possibilities of blockchain technologies, including bitcoin, to a global community of economists and entrepreneurs.
You can now buy thousands of Overstock.com products with Bitcoins! We've partnered with Coinbase to become the first major retailer to accept the digital currency. So shop away!
Get Bitcoin
There are several ways to get Bitcoins, but the easiest is to exchange them for currency at your bank or a Bitcoin exchange. You can also buy Bitcoins from friends, accept them as payment for goods or services, or generate new Bitcoins through a process called "mining."
Sign Up at Coinbase.com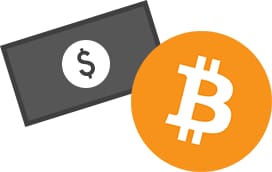 Shop Overstock.com
You can now pay for all your favorite products on Overstock.com using Bitcoins! As the first major retailer to accept Bitcoins, Overstock.com is expanding the possibilities of Bitcoin purchases by offering thousands of products to the Bitcoin community.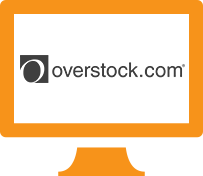 Check Out
If you are already a Bitcoin user and would like to place an order using this form of payment, select the Pay with Bitcoin option under the Payment Information section of our checkout page.

I'm a big fan of Bitcoin … Regulation of money supply needs to be depoliticized.

You want money to be based on something that no government mandarin can wish into existence with the stroke of a pen.

Bitcoin is a technological
tour de force.

I think the Internet is going to be one of the major forces for reducing the role of government. The one thing that's missing, but that will soon be developed, is a reliable e-cash.

We have elected to put our money and faith in a mathematical framework that is free of politics and human error.

Every informed person needs to know about Bitcoin because it might be one of the world's most important developments.