2017 Black Friday Deals are coming! Black Friday has become the official day to find the best holiday shopping sales. Online and traditional stores are famous for having hot deals after Thanksgiving to showcase the lowest prices on this year's most popular gift items. Holiday shoppers traditionally camp in front of shopping malls with coupons and ads trying to find the best deal. Overstock.com's Black Friday online deals for 2017 are your chance to find the season's best sales while avoiding searching Black Friday ads all day and the crazy doorbuster deal crowds. We even have many holiday discounts with free shipping!
Why spend Black Friday shopping at the mall when you can find the best Black Friday deals online? Smart shoppers like you don't waste time fighting crowds when you can find the best Black Friday sales featuring 2017's hottest gift items — without leaving your home.
Whether you are looking for Black Friday specials on TVs, laptops or jewelry Overstock.com has you covered. The best part is you can buy and save with these discounts from the comforts of your home. Get ready for savings galore.
When you shop any Overstock.com holiday sale, you can save on designer gifts, furniture and all the other Christmas presents you want to give this year. Check out all the promotional ads, then bring your shopping list here and get ready to find the hot gifts you're looking for. We already have low prices all year long, so when we have Black Friday and Cyber Monday specials, you know we'll have amazing deals on the best holiday gifts.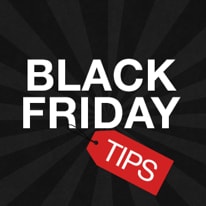 10 Tips to Get the Best Black Friday Deals
Black Friday is not only one of the most competitive days of the year for retailers, but it's also the best time for bargain hunters to get great deals on gifts for the upcoming holiday season. As doorbuster deals and sales flood your inbox and ad circulars and coupons pile up, being a savvy shopper can help you find the best bargains. Keep these tips in mind before hitting the Black Friday sales.
Read More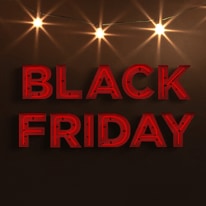 What is Black Friday?
For millions of shoppers, Black Friday is the most important shopping day of the year. Retailers from nearly every category compete for the best sales, so shoppers benefit from huge deals and exclusive savings on a range of products. Now signifying the kickoff of the holiday season, Black Friday didn't always carry the same meaning it does today. Read on for a look into the history of this unique consumer holiday.
Read More