X-Men First Class
Posted at Sep. 6, 2011 at 10:09 AM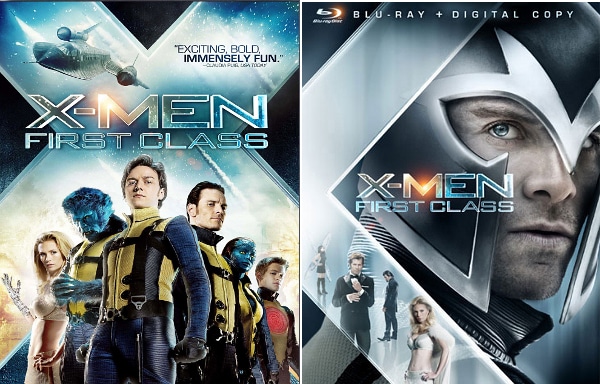 As a fan of summer blockbusters and superhero movies, I eagerly awaited this summer's offerings. Some were great, some were just OK and some I'd go out of my way to avoid seeing again. I won't name names, but suffice it to say that if a giant hammer is your main plot point, you may be in trouble. Luckily for me, X-Men First Class is being released on DVD, and it's one I want to see again; everything is coming together as planned (if you can imagine Magneto's evil laugh, this is the time to do it).
X-Men First Class has all the things that make a summer movie great: satisfying backstory, inside jokes for those who've seen the other movies, cameos by people relevant to the story and an attractive crop of young actors and actresses to flush out the details.
I don't want to spoil anything for you, so if you're holding out for today's DVD release to see it for the first time, skip this paragraph. Two highlights of the film were appearances by Hugh Jackman and Rebecca Romijn. There's no real way to miss Wolverine, but you have to be paying attention to catch Mystique in her adult human form. Other inside jokes include running commentary about Dr. X's hair and training sequences as the mutants learn to use their powers.
I'm looking forward to owning this movie on DVD for several reasons. First, I want to see it again. The special effects were good, the dialogue was well-written and it was fun to watch. Second, it's part of a series of movies I enjoy, so I'm interested in seeing the special features; I'd like to know some of the process that went into making it a movie that stays true to the franchise. And finally, I just can't get enough Kevin Bacon. A sparkling performance by January Jones is just a cherry on top of a fun summer flick.
What was your favorite summer movie? And which ones are you going to buy on DVD?
Posted by Jessica Gezon