Wow Mom: It's Gourmet Goddess Week!
Posted at May. 7, 2012 at 3:18 PM

This is the last week before Mother's Day, and it's time to pay tribute to the Gourmet Goddesses -- the mamas who love to keep us fed and happy. Whether she's poring over a time-worn cookbook or pinning recipes on Pinterest, she's always planning the next big meal or the perfect treat. She may even have a secret family recipe or two that you can't wait for her to pass on to you. For these moms, the best gift is something to help her cook and bake, and that's why we're giving away good things for the kitchen all this week.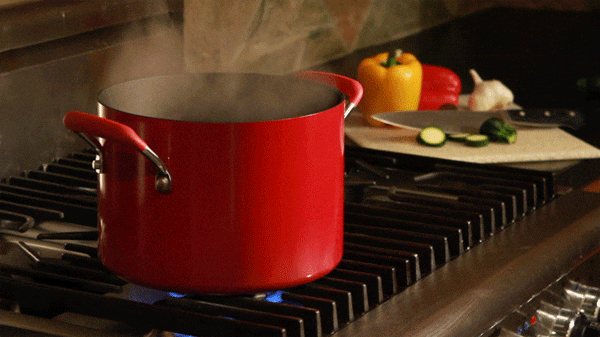 In honor of this week's theme, I talked with my favorite Gourmet Goddess, Christie Blake. Christie blogs about cooking, crafting, and entertaining with her friend Claudia Cash at Pops and Podge (named after cake pops and Mod Podge -- two things I happen to love). She's an event planner in Portland, Oregon, and also the mother of a two-year-old boy and a little girl due next month. Between planning menus for events, cooking for her family, and sharing her kitchen creations on her blog, she has more than earned the title of Gourmet Goddess.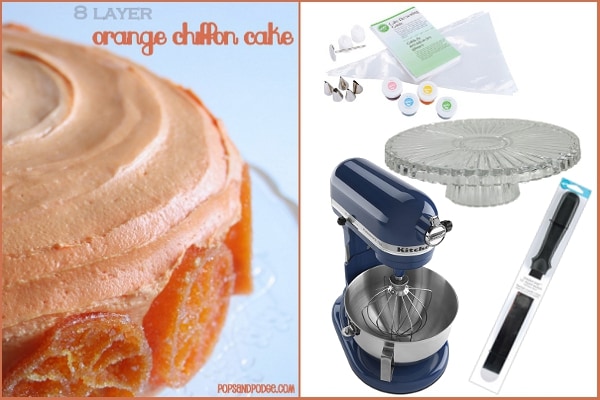 Stephanie: You make some delicious things on Pops and Podge. Where do you get your inspiration?
Christie: I actually dream about cakes. I look at a lot of magazines and, of course, Pinterest, but I am always thinking of how I can make the recipes my own. Having a bit of a shopping addiction also helps. There are so many products, colors, fabrics, and shapes out there that can inspire anything.
You spent some time in Florence, Italy. What were your favorite things to eat? Have you tried to recreate anything you ate there?
I've tried to recreate some of my favorite things I ate while abroad, but somehow it's never quite the same; still good, but not the same. My favorite entree was pasta with a walnut cream sauce. It was served at a restaurant called ZaZa's, right down the street from my apartment, where everything was "delizioso." Another one of my favorites was plain yogurt gelato. It was in almost every shop. This tart flavor has become more popular lately, and I have seen it at many local soft-serve yogurt shops. But yet again, it is not quite the same. I have not blogged about either of these -- great idea! Thanks for the inspiration. See, it comes from everywhere; you just have to be ready to accept it!
I've heard Portland is kind of a foodie town. Is that true?
So true! We have at least three culinary schools that I can think of right off the bat. Also, the Food Cart Revolution started here in Portland; we have over 500 food carts all over the city, with some amazing food. Sometimes, I meet my husband downtown for lunch and we indulge in all of the deliciousness.
I love that both you and Claudia include tips on saving time and money with every recipe. Is that something you both planned to do for the blog or is it just a coincidence?
That is actually the whole reason Claudia and I decided to team up in the first place. We are both cost- and time-conscious, so, when possible, we try our best to carry it through to our readers.
The 8-Layer Orange Chiffon Cake (pictured above with the tools you recommend for making it) you made last week is absolutely beautiful. I can't believe you put something like that together while you're eight months pregnant. You even candied the oranges yourself! Do you have elves helping you?
Yes, her name is Mom! The truth is cake is very forgiving. I made elements of this cake over a period of several days: candied oranges on Friday, baked the cakes on Saturday, and then made the frosting right before I needed it on Sunday. Doing all the dishes is the hardest part, but that is what husbands are for, right?
Thanks for sharing your recipe with us, Christie! I can't wait to try it.
Does anyone else have a Gourmet Goddess in their life? Tell us about her! What's your favorite recipe of hers?
Posted by Stephanie Petersen