Worldstock Fair Trade: Giving Back
Posted at
May. 16, 2011 at 12:15 PM
Since 2001, our Worldstock store has been a fair-trade online marketplace that allows artisans throughout the world to sell their handmade goods in an international market. Through Worldstock, we are continually striving to give back to the artisan community, and today, Overstock.com announced that 100 percent of our profits from fair-trade Worldstock sales will now be donated to Solace International, a charitable organization aimed to provide aid and education to underdeveloped nations and communities throughout the world.
Proceeds from Worldstock have already helped fund the development of artisan communities across the globe, including the construction of the Casa Del Niños house for disadvantaged children in San Marcos, Guatemala, the Fanya Mambo School in Kenya and water towers and a pump house in Malawi. As of April 31, 2011, over $67 million have been returned directly to artisans, working to help the craftsmen and women support their families and communities. Learn more about these projects on our Worldstock Fair Trade page.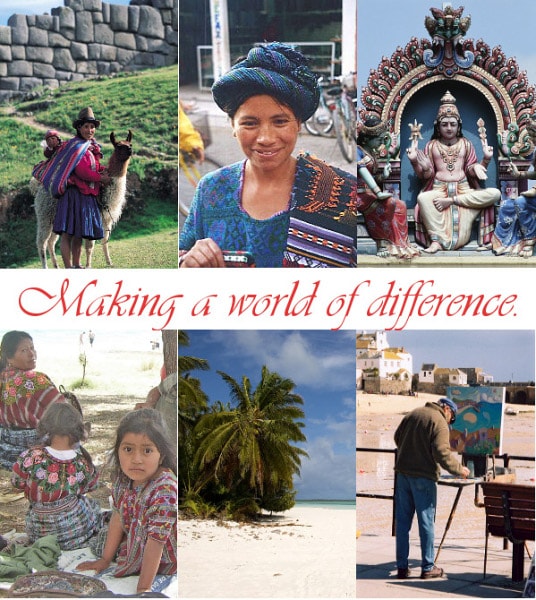 If you're looking for a way to give back, our Worldstock store is full of unique, handmade products. From jewelry and clothing to home decor and furniture, you can find unique treasures from across the globe. World designs are a big trend in fashion and home decor right now. Just about every retailer is carrying designs inspired by Morocco, the Caribbean and other exotic locations. When you buy Worldstock, you're getting the real thing: a one-of-a-kind, handmade item. Plus you know that your purchases are making a difference in communities from right here in the United States, to every corner of the world, including Guatemala, Kenya, Malawi and Nepal.
Have you shopped our Worldstock fair trade store? What are you doing to give back?
Posted by Andrea Sparks