Worldstock 10th Anniversary
Posted at Sep. 16, 2011 at 11:34 AM

Ten years ago, Worldstock began as a way to aid artisans in countries all over the world who were handcrafting items without any way to sell them globally. Since then, O.co's Worldstock Fair Trade store has given back over $71 million dollars in profit to support the local communities. The goal of Worldstock Fair Trade is to provide economic, cultural and environmental sustainability by focusing on the grassroots products and providing carbon neutral shipping.
Although the positive repercussions from shopping Worldstock are enough to incite a shopping riot for me, I also love it because you can get personal gifts or home decor that you can't find in a typical retail store. From accessories crafted in India to Moroccan home goods to jewelry made by artisans in Bali, shopping Worldstock is like shopping at an international mall.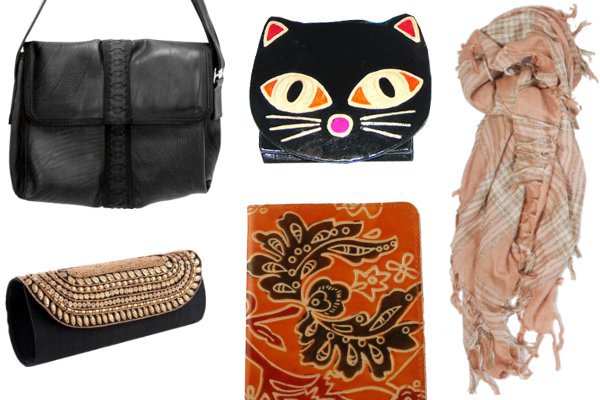 For my bike-riding friends, I love the idea of giving them the recycled tire bag seen above that is created by a group called Conserve India. Conserve India hires employees from Delhi's poorest areas and trains them to make these awesome messenger bags from tires and tubes recycled in the area. For traveling friends, a passport holder, coin purse or oversized scarf would make a thoughtful gift that they could use frequently when they're on adventures.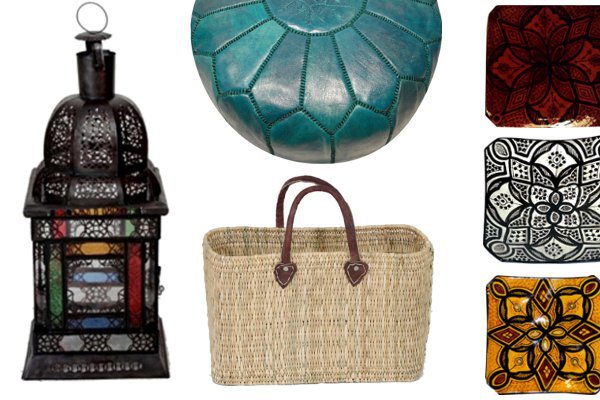 Moroccan ottomans are stylish home accents right now, so I like the idea of buying one straight from the source. Made in Marrakesh, many of these ottomans were crafted by stay-at-home moms who cut, sew and stuff these poufs in their homes. Decorating your home with any these items from Morocco would add a splash of color that is so desperately needed in colder months.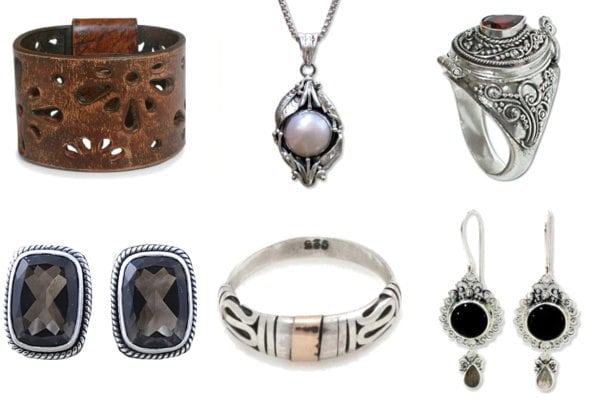 Some of the best-selling items in our Worldstock store are jewelry pieces. Whether you're a jewelry fanatic or want a standout piece for your simple collection, you'll find plenty of options here. I like these pieces from Bali. I am an especially big fan of distinct pieces, like that locket ring. It was made by a jeweler named Sukartini, who learned the trade from a silversmith in her village, and opens up to reveal a secret space for a photo or note.
Are you planning on picking up a Worldstock piece to celebrate the 10th anniversary? Do you have a favorite handcrafted souvenir you picked up while travelling the world?
Posted by Amanda Mears